India loses contact with communication satellite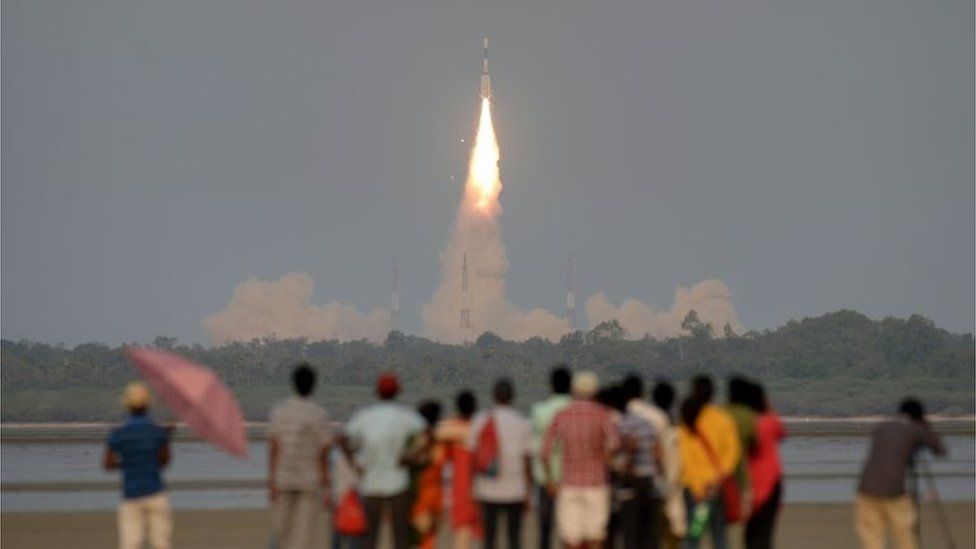 Indian authorities have confirmed they have lost contact with a powerful communications satellite, two days after it was launched.
The indigenously built GSAT-6A satellite was designed to improve communications for the armed forces.
The head of the Indian Space and Research Organisation (Isro) told reporters that "an unfortunate power supply anomaly" was to blame.
India has not lost a satellite in more than a decade.
Isro has said that it is trying to re-establish contact with the 2,066kg satellite, which cost 2.7bn rupees ($41.5m;£29.5m) to construct.
The launch of GSAT-6A was seen as a massive success and Prime Minister Narendra Modi was among those to tweet congratulations to the scientists responsible.
The incident is a setback for India which is emerging as a major player in the multi-billion dollar space market.
In 2014 it successfully placed a space vessel in orbit around Mars, making it the first nation in the world to do so in its first attempt.
It also launched 104 satellites of varying sizes in one go in February, overtaking the previous record of 37 satellites launched by Russia in 2014.