Baba Ramdev: India guru's 'WhatsApp killer' app mocked over flaws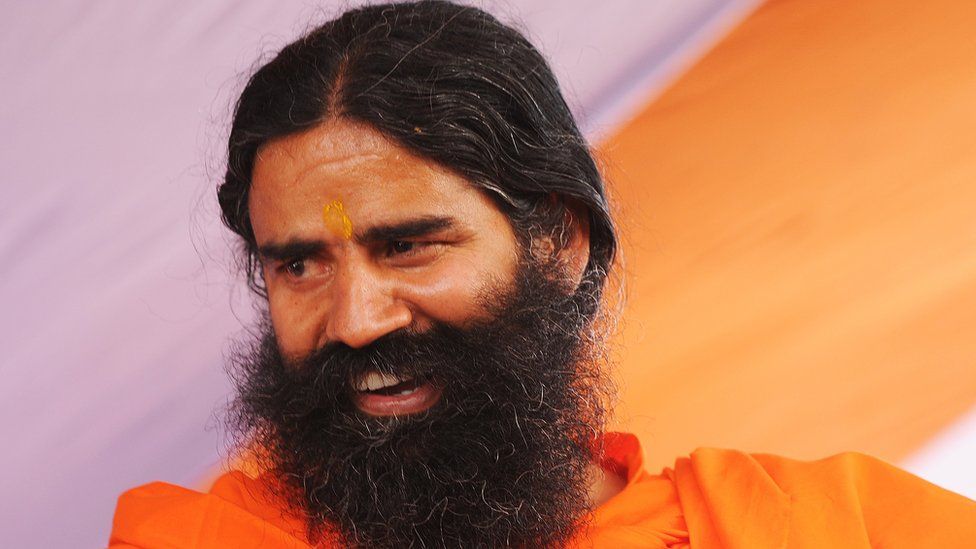 A chat app introduced by an Indian yoga guru and dubbed a "WhatsApp killer", has been removed from app stores amid a furore over security flaws.
Baba Ramdev's Patanjali Products launched Kimbho on Thursday, calling it a "homegrown" rival to other chat apps.
But hours after its "launch", experts pointed out the app was not secure and its user data could be easily accessed.
Patanjali told the BBC the app had no flaws and they had introduced it for a day to gauge initial public interest.
SK Tijarawala, spokesperson of Patanjali Products, said "the Kimbho will show the world that India can be the leader in global technologies".
"We released the app just for a day to understand how public would react. The response has been phenomenal. We will properly launch the app in the near future and then I will be happy to answer any security related questions," he said.
The app marked the entrepreneurial guru's first venture into the tech industry.
His firm Patanjali is already a vast business empire that sells a wide range of products from shampoos and cereal to skin creams and instant noodles.
But a cyber security researcher, who tweets under the pseudonym Elliot Alderson, pointed out that this time around Patanjali may have rushed into launching the app.
Technology writer Prasanto K Roy told the BBC that "Kimbho is clearly a quick and rough rework of a chat app called Bolo Messenger, with some, but not all, references to Bolo replaced by Kimbho".
"Most worryingly, the Kimbho app is storing data in easy-readable text, and the process to verify user identity [a text message containing a password] can be easily gamed by a hacker - who can then read other users' messages," he said.
"All the evidence on display clearly suggests that Baba Ramdev's Patanjali has rebranded an already existing app and passed it off as the 'Swadeshi' [homegrown] Kimbho app," the report said.
But Mr Tijarawala has rejected these claims.
"The app has been developed in-house at Patanjali and our engineers and developers worked on it. You will understand and see their efforts when we formally launch the app," he said.
India, which is expected to have 500 million internet users by June, is already the biggest market for chat app WhatsApp.