Irrfan Khan: Bollywood actor flooded with support after cancer letter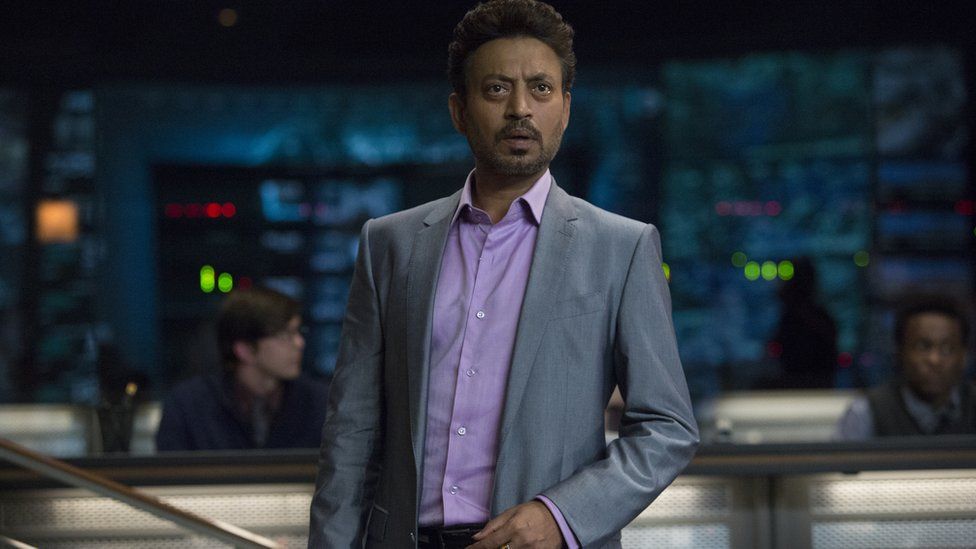 Bollywood actor Irrfan Khan has been flooded with online support from fans after writing in an open letter about his cancer treatment in London.
Khan posted on Twitter in March to say that he was diagnosed with a neuroendocrine tumour.
In letter published by the Times of India on Tuesday, the 51-year-old reflected on the "intensity" of his pain and the "uncertainty" of life.
His fans shared the letter on Twitter with wishes for a speedy recovery.
This is so sad, and yet so beautiful You are one of the good guys, Irrfan Khan. Fight on.

"I trust, I've surrendered, irrespective of the outcome"
https://t.co/XTVJVx4IHi

— Baradwaj Rangan (@baradwajrangan) June 19, 2018
Irrfan Khan's moving words on the uncertainty of life as he battles rare neuroendocrine cancer. Thoughts and prayers. https://t.co/josnS6NVcQ

— Apurva Vishwanath (@apurva_hv) June 19, 2018
In the world full of certainty and uncertainty, Life becomes so unpredictable😐😶Touched by your words @irrfank 😌 Irrfan Khan sir you are a hero we pray for your speedy recovery🙏Get Well Soon👍✊stay positive💪 #IrrfanKhan

— P a l l a v i (@pallzie) June 19, 2018
An endocrine tumour is a rare illness that affects the cells that release hormones into the bloodstream. The actor first tweeted on 5 March saying that he was suffering from a "rare disease", later revealing it to be cancer.
Khan has acted in more than 100 films, including Bollywood hits Piku, Maqbool, Haasil, and Paan Singh Tomar. His English language films include Life Of Pi, Jurassic World, Slumdog Millionaire, and The Amazing Spider-Man.
In 2013, he won India's National Film Award for his leading role in Paan Singh Tomar, a biopic about a athlete who became a bandit.
He won the Viewers' Choice Award at the 2013 Cannes Film Festival for The Lunchbox. in which he portrayed a lonely accountant who mistakenly receives a lunchbox intended for a colleague.