India women: Anti-trafficking activists raped after staging street play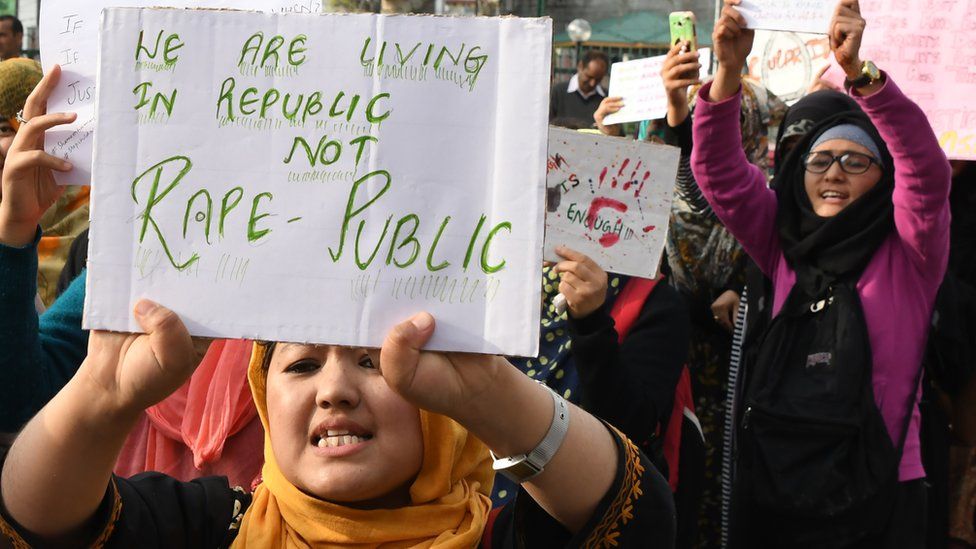 Five Indian anti-trafficking activists performing a street play were gang-raped at gunpoint in the eastern state of Jharkhand, police have confirmed.
The women were forced into cars and raped in a "secluded area", police told BBC Hindi.
Police say they are investigating the incident but have not made any arrests.
The women were working with a non-governmental organisation (NGO) to raise awareness about human trafficking in the remote Khunti district.
About 40,000 rape cases were reported in India in 2016.
Many cases, however, are believed to go unreported because of the stigma that is attached to rape and sexual assault.
What happened to the five women?
"After performing, they headed towards a local mission school," senior police official AV Homkar told BBC Hindi's Niraj Sinha.
"Around the same time, some armed people reached the school. They abducted five girls from their team and took them to a jungle and raped them. We have dedicated three teams of police to interrogate several people.
Another police official told BBC Hindi the five women were now safe under police protection, awaiting the results of medical tests.
Who might have been behind the attack?
Officials believe the rapists could be supporters of a group that that is extremely hostile to "outsiders" entering the region.
The group, which enjoys popular support among the district's tribal population, has even put up signs warning visitors about entering the area.
Scrutiny of sexual violence in India has grown since the 2012 gang rape and murder of a student on a Delhi bus. This latest incident comes as the country continues to reel from a string of recent attacks.
Jharkhand has also been in the spotlight recently after three teenage girls were raped and set on fire in separate incidents in May.