India government is 'failing' to protect Taj Mahal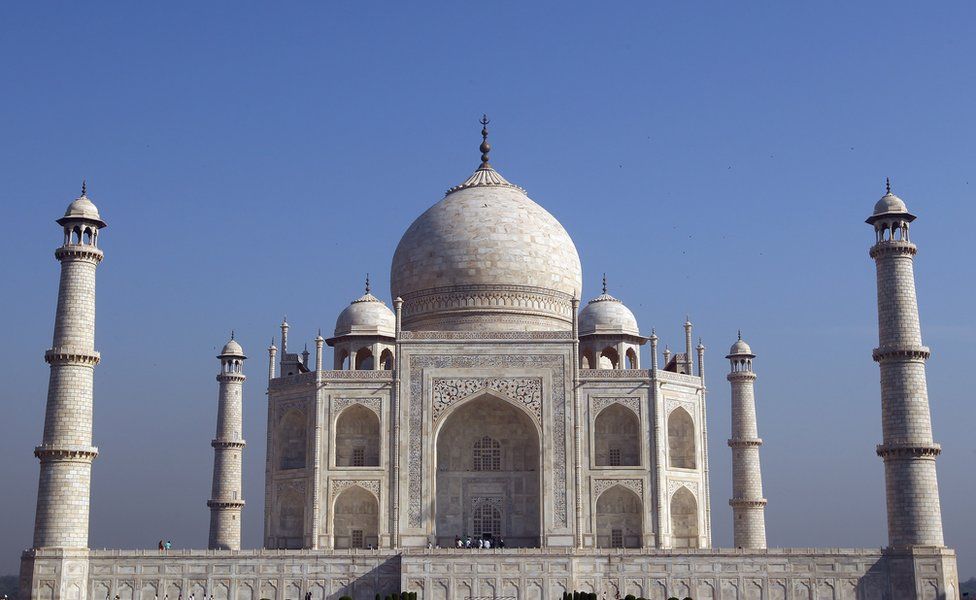 India's Supreme Court has criticised the government for what it calls a "failure" to protect the Taj Mahal.
The court said both the federal and state government had shown "lethargy" in taking steps to tackle the monument's deteriorating condition.
The court comments came in response to a petition citing concerns about the impact of pollution on the 17th Century monument.
The Taj Mahal is one of the world's leading tourist attractions.
It draws as many as 70,000 people every day.
In May this year, the court had already instructed the government to seek foreign help to fix the "worrying change in colour" of the marble structure.
The court had said then, that the famous tomb, built from white marble and other materials, had turned yellow and was now turning brown and green.
Pollution, construction and insect dung are said to be among the causes.
The government told the court that a special committee had been set up to suggest measures to prevent pollution in and around the monument.
It has already shut down thousands of factories near the monument, but activists say the white marble is still losing lustre.
Sewage in the Yamuna River, which runs alongside the monument, also attracts insects which excrete waste on to its walls, staining them.