Ikea India fined over caterpillar in rice dish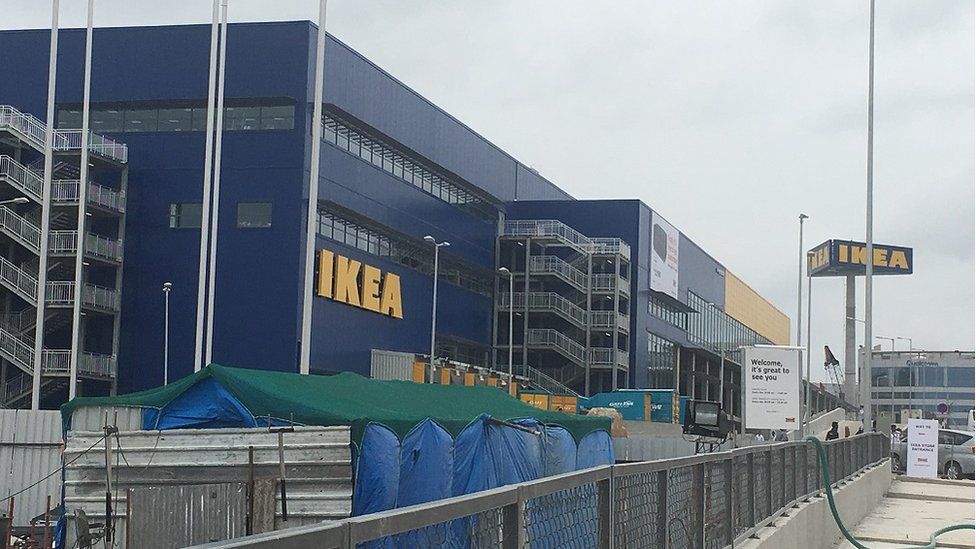 Ikea India has been fined after a customer found a caterpillar in a rice dish served at its store in the southern city of Hyderabad.
Abeed Mohammad tweeted about the incident on Friday, tagging the city's municipal authorities.
After investigating his complaint, officials on Sunday imposed a fine of $141 (£109) on the furniture giant.
The Swedish firm, which opened its first store in India in early August, said it was sorry over the incident.
Mr Mohammad's tweet has been widely shared on social media.
His tweet prompted officials to visit the Ikea store and take samples of different dishes served in its restaurant.
A civic official told the Deccan Herald newspaper that the store had been fined for failing to maintain hygiene standards.
"There were worms in (one of) the food items. The Ikea management has accepted that there were gross sanitary health concerns," the official said.
Ikea has decided to invest $1.5bn in India over the next 10 years.
The opening of its outlet in Hyderabad drew huge crowds. The giant blue store sits on a 13-acre campus, by the side of a busy road.
Hyderabad, a technology hub, is also home to other global companies such as Microsoft, Google and Facebook.