Priyanka Chopra invests in dating app Bumble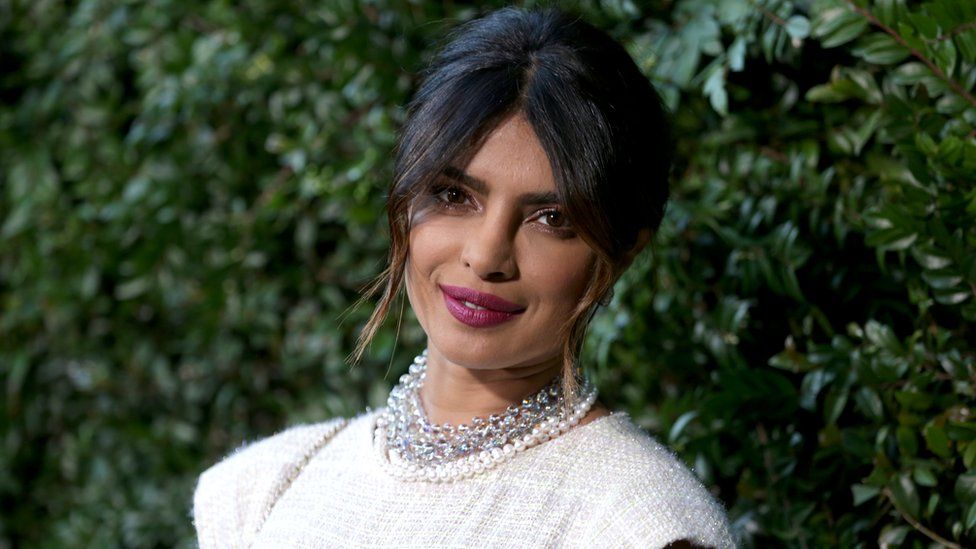 Indian actress Priyanka Chopra will invest in dating app Bumble as the service prepares to expand into her native country later this year.
She will also act as an adviser to the app - which requires women to make the first move - for its Indian launch.
Bumble's expansion comes as firms push to make women feel safe using dating apps in India.
The actress becomes the latest in a string of celebrities to take a stake in a tech venture.
Bumble said Chopra will become "partner, advisor, and investor" to the tech firm.
"Women want love, they want friendship and they want to find a career, and that's the uniqueness of what Bumble delivers," she added. Her manager, Anjula Acharia, is also an advisor to Bumble.
After becoming one of India's biggest film stars, the actress broke into Hollywood with the TV show Quantico and the film Baywatch.
Bumble's plan to expand into India comes amid growing safety concerns over the use of dating apps.
With high-profile cases of sexual violence against women in certain parts of the country, fears about safety have risen.
Bumble said in the coming weeks it will roll out specific features to enhance safety protections, which already include photo verification and photo and profile moderation by a team of more than 4,000 people.