Indian airport police told to cut down on smiling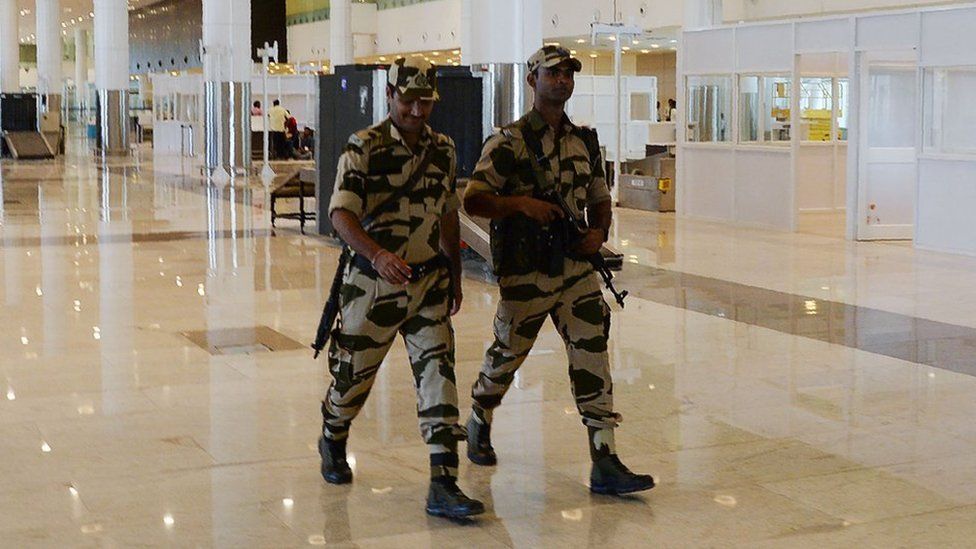 Airport police in India are being instructed to smile less.
This is over concerns cheerfulness could lead to a perception of lax security and a threat of terror attacks.
The country's Central Industrial Security Force, which is in charge of aviation safety, wants its staff to be "more vigilant than friendly".
They will move from a "broad smile system" to a "sufficient smile system", the Indian Express says.
Officials are said to believe that excessive friendliness puts airports at risk of terrorist attacks.
You may also be interested in:
The organisation's director general, Rajesh Ranjan even said the 9/11 attacks had taken place because of "an excessive reliance on passenger-friendly features".
This is not the first time Indian police officers have been told to improve their standards or alter their behaviour: