India's toilets: Report questions claims that rural areas are free from open defecation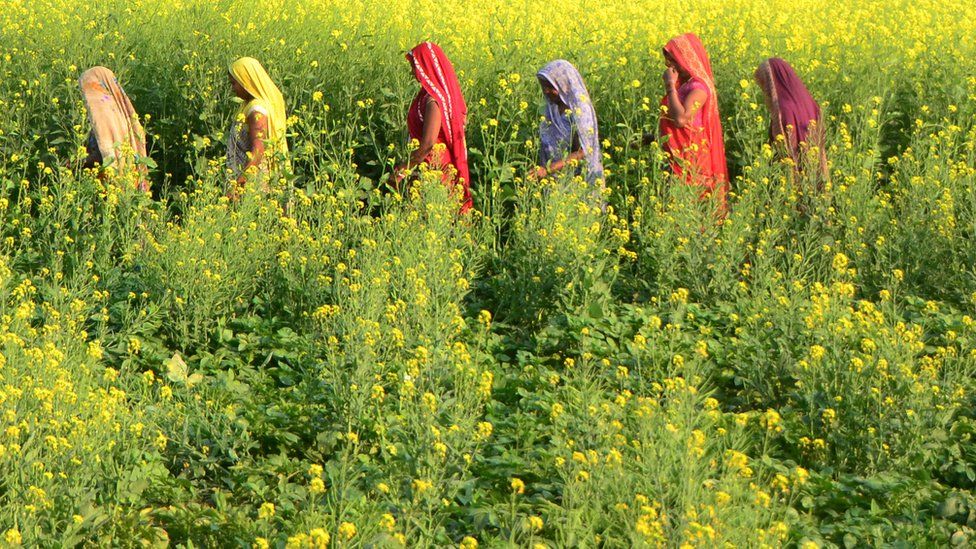 An official report has contradicted Indian government claims that rural areas of the country are completely free from the practice of open defecation.
The National Statistical Office (NSO) has released data showing that more than a quarter of households surveyed in rural India last year didn't have access to a toilet.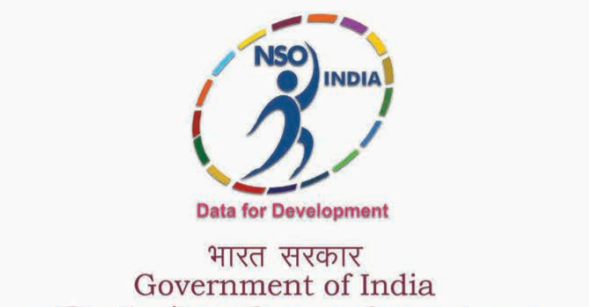 GOI
About 71.3% of households in rural areas had access to toilets.
The report is controversial as it follows an announcement last month by Prime Minister Narendra Modi that 100% of India's villages had declared themselves free of open defecation after a massive toilet-building programme by his government.
Mr Modi had a long-held ambition of achieving this target by 2 October this year, the 150th anniversary of the birthday of India's independence figure, Mahatma Gandhi.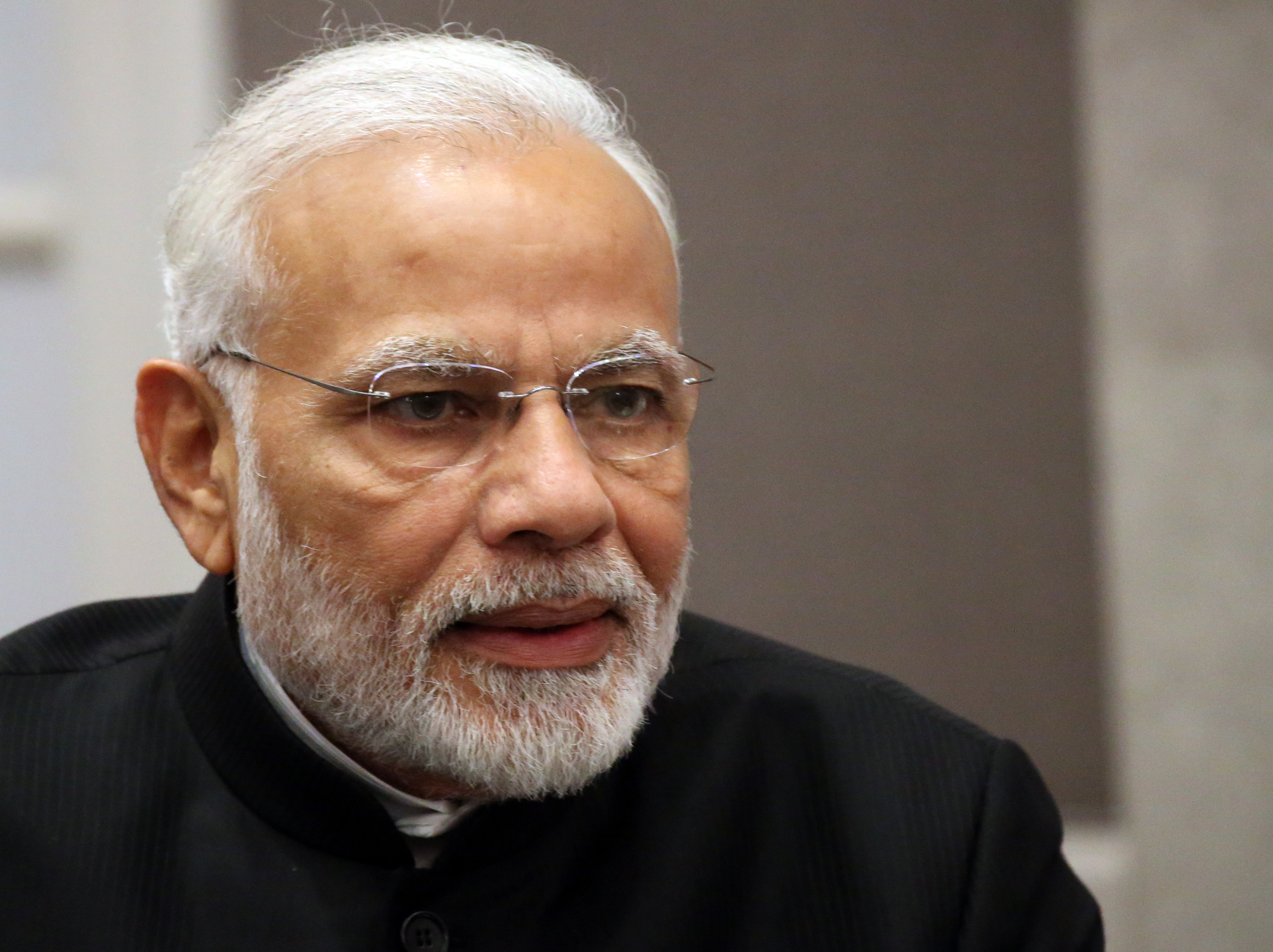 Getty
Rural India, its villages have now declared themselves open-defecation free.
What does the new report say?
The NSO report is based on a survey carried out between July and December 2018 which covered more than 100,000 households across rural and urban India.
It found that in rural areas, there were 71.3% of households with access to a toilet - so less than three-quarters. And it said of those households which did have access to a toilet, 3.5% never used it.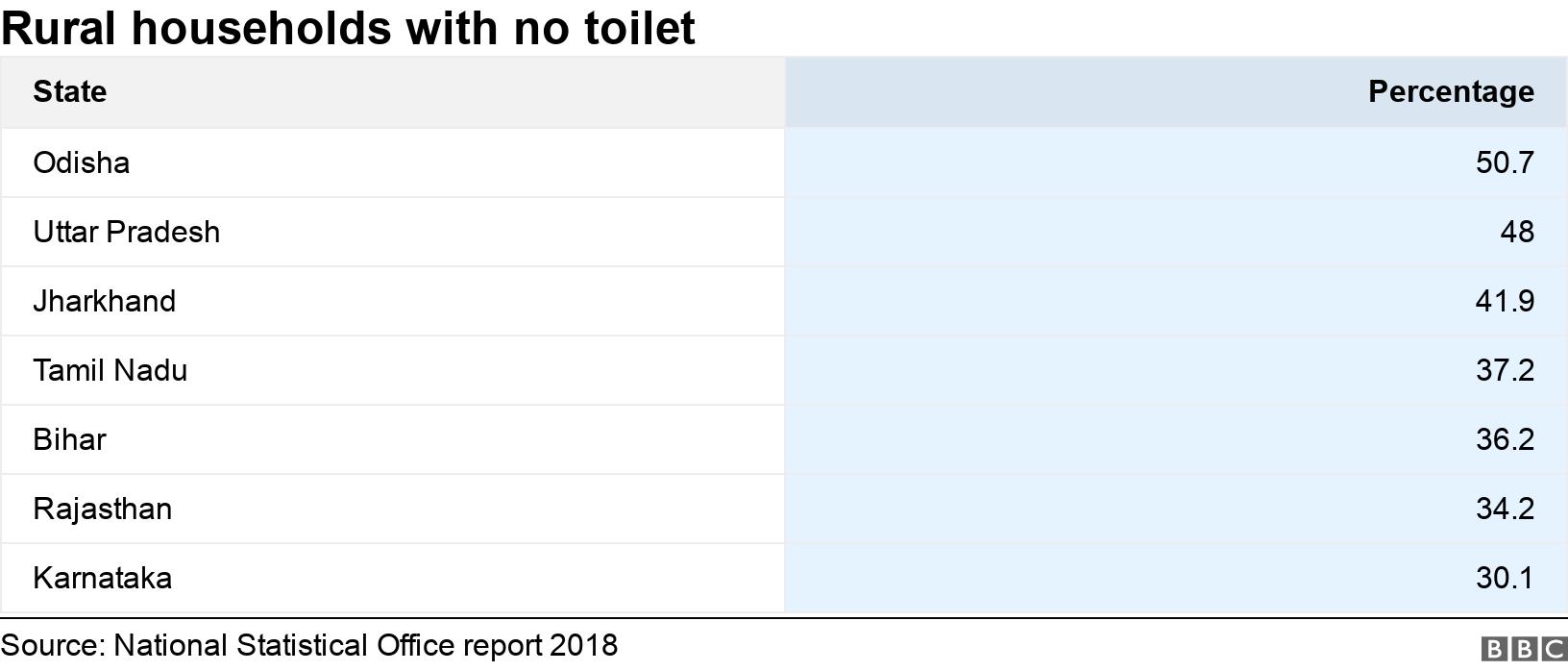 The report also highlights that the situation in some states is much worse than in others. For example more than 50% of rural households in Odisha state have no toilet.
On the anniversary of Gandhi's birth last month, Mr Modi announced that all of India's villages had declared themselves free of open defecation as part of his "Clean India" mission.
How many toilets have been built?
It's certainly true that many millions of toilets have been built using public money, mainly in rural areas of the country.
The toilet building programme under the BJP government reached a peak in 2017-18 when nearly 30 million new toilets were built.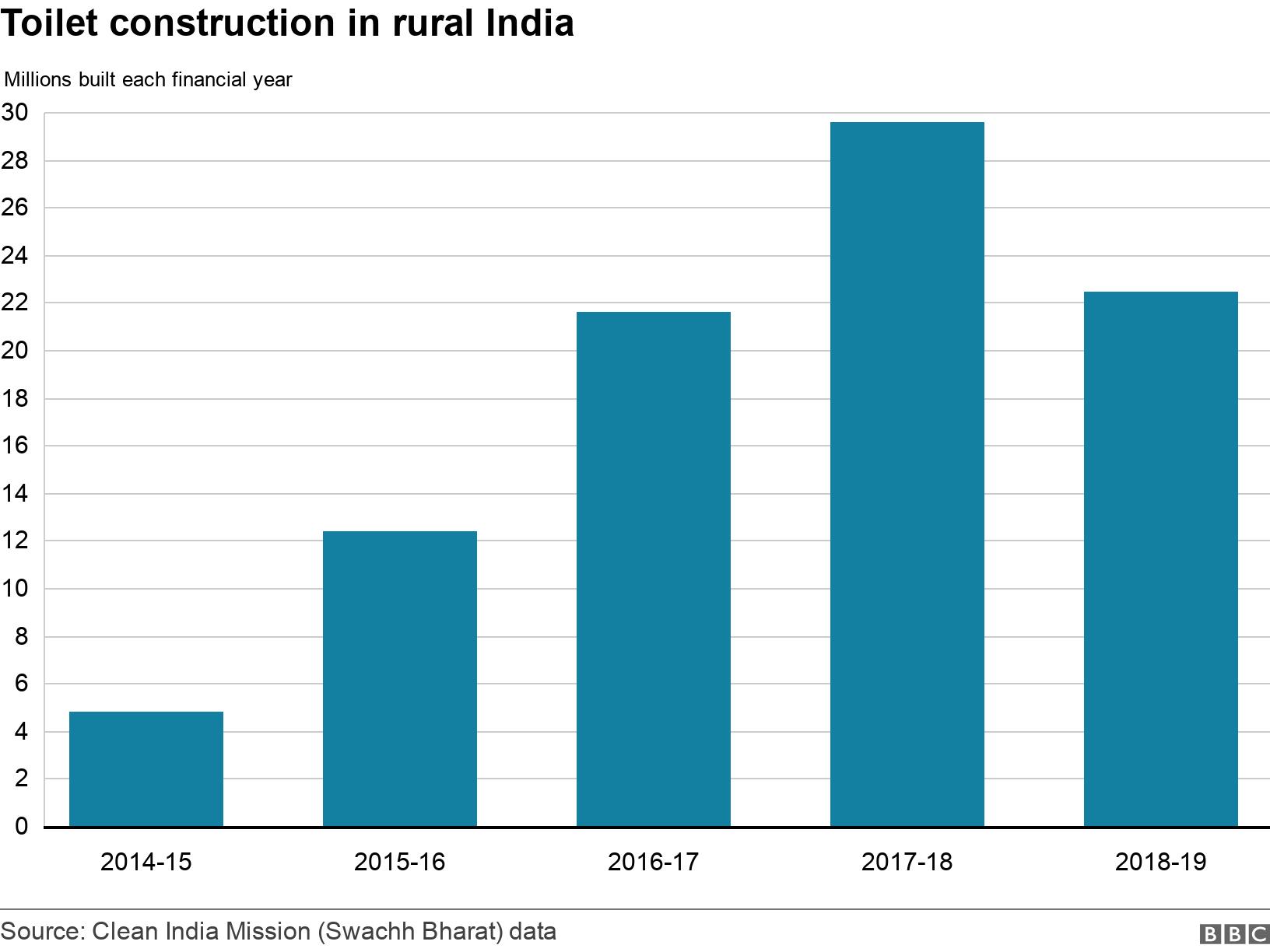 The Clean India website for rural India stated that by October 2018 toilet access in rural areas had reached 95%.
This is a significantly higher figure than that estimated by the NSO in their July-December 2018 survey of just over 71%.
However, the NSO report also notes that there had been a major improvement since its last survey in 2012, when only 40.6% of rural households had toilets.
And it's important to highlight a caveat about its findings: the report says the question about access to toilets was asked straight after a question about receiving state benefits.
"There may be an inherent tendency to give a negative reply to these questions," it says, in the expectation "that this may help get additional benefits through government schemes".
Open defecation continues
Rates of open defecation - in rural and urban India - have been falling for some years, prior to the current BJP government taking over in 2014.
But there's been plenty of evidence that the practice still goes on, despite what official figures say.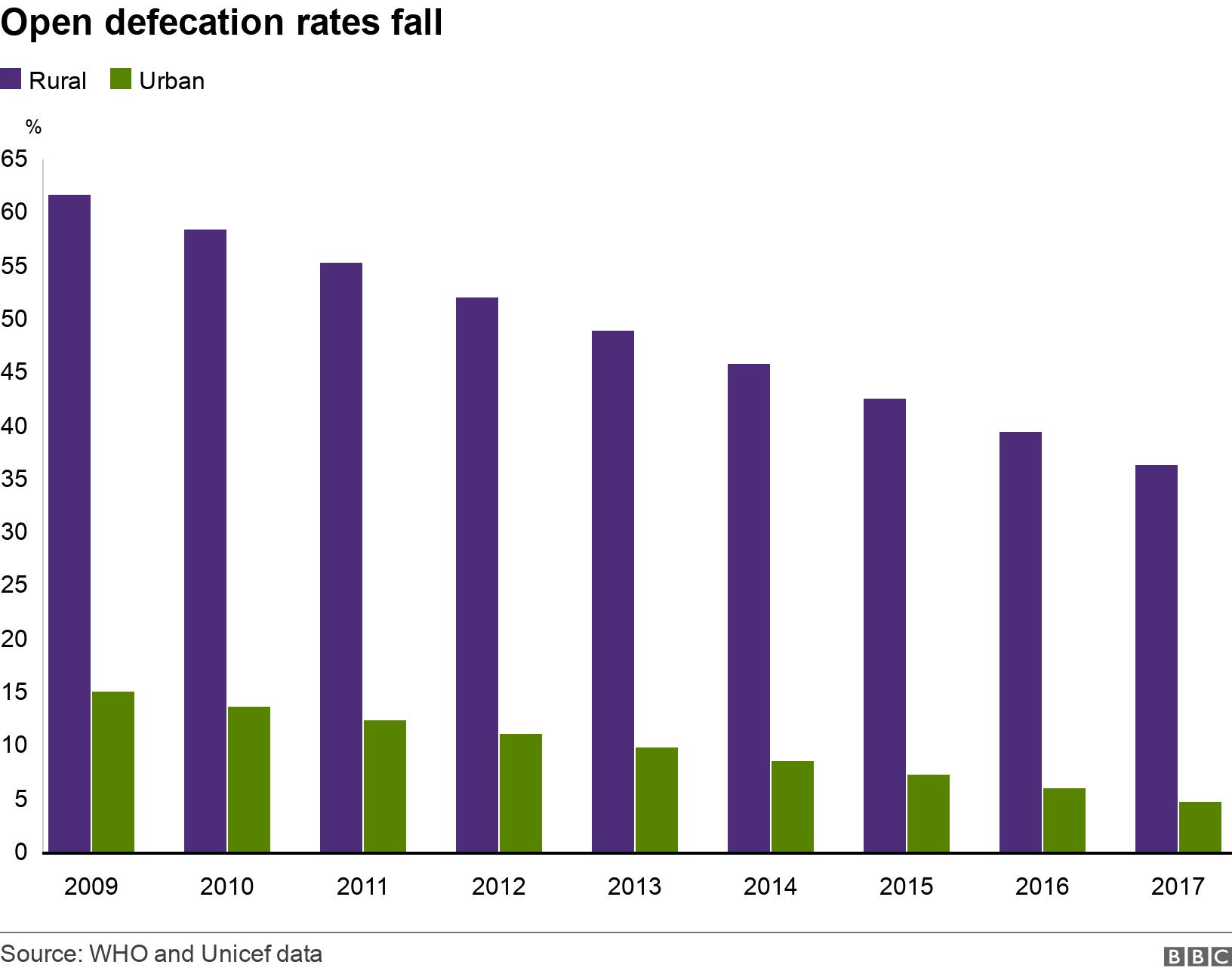 A BBC Hindi report from Haryana in October- one of 11 states that was declared free of open defecation in February 2018 - found that in one village, more than 200 people were still going to the toilet outside.
That included nearly a quarter of households with a toilet. There are various reasons for why people might continue to defecate in the open, even if they have access to a toilet:
Many toilets have a single pit latrine or septic tank, which fills up after five to seven years
Bad construction and poor maintenance mean some toilets are non-functioning
An unwillingness to change long-established habits, particularly among older people
The Indian government has previously defended its claims about rural sanitation and questioned the methodology of some independent studies which showed open defecation continuing.
It's also pointed out that the 2018-19 national rural sanitation survey, which shows high levels of access to toilets, had its methodology approved by experts including from the World Bank and Unicef.
As for the National Statistical Office report, a statement on Monday by the Ministry of Statistics and Department of Drinking Water and Sanitation said it would be "inappropriate" to draw conclusions from it.