Indian Premier League: The risks of hosting the IPL during a pandemic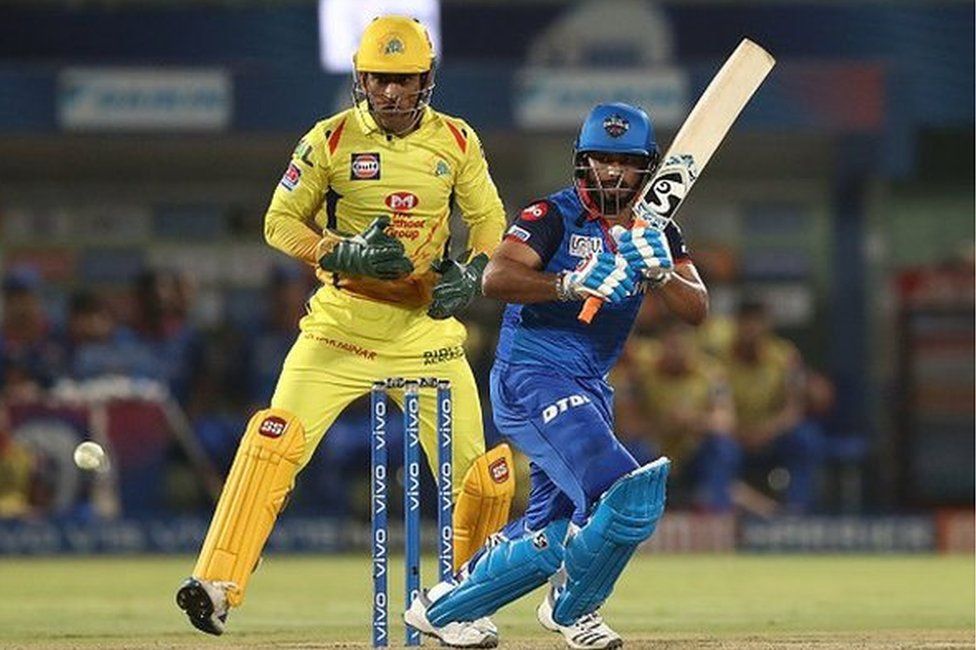 The richest and most glamorous tournament in world cricket is on schedule in India even as the country battles a deadly second wave of Covid-19 infections.
Beginning on Friday, the Indian Premier League (IPL) will have eight teams playing 60 games at six venues behind closed doors across the country. The final will be played on 30 May.
The matches will be held in Chennai, Bangalore, Delhi, Mumbai, Kolkata and Ahmedabad. Most of these cities are seeing a sharp uptick in infections and hospitalisations.
More than 165,000 people have died with Covid-19 in India, and there have been 12.5 million confirmed infections. The country has been averaging more than 90,000 daily cases in April in a second wave largely attributed to laxity in public safety protocols.
A senior official of the Indian cricket board has said he is confident the 14th edition of the IPL will go ahead "without any problem".
Rajiv Shukla, vice-president of the board, told ANI news agency that secure bio-bubbles had been created for the players and other people associated with the tournament, and that they were getting tested for the virus.
Four cricketers and a team consultant have already tested positive for Covid-19 and been put into isolation before the start of the tournament.
And on Wednesday, Australian all-rounder Daniel Sams, who plays for Royal Challengers Bangalore, became the first foreign player to test positive after his arrival in Chennai (formerly Madras).
Ten ground staff at Mumbai's Wankhede stadium, which will host 10 games, have also tested positive. Five of the eight teams are now living and training in different grounds in Mumbai, the city worst hit by India's second wave.
"Dark Covid cloud looms over IPL", headlined The Times of India. The newspaper also posed a number of pertinent questions: Why is the tournament being played in six cities when spectators are not allowed in the stadium? Why did the cricket board not move this year's edition to the United Arab Emirates (UAE), like last year? "Is this edition a ticking time bomb now?" it enquired.
The teams are said to be staying in secure accommodation, and don't come into contact with anyone outside the bubble. The cricket board has hired "bubble integrity managers" for each team, says one report. According to ESPNCricinfo, the stadium staff in Mumbai are being "tested every two days".
Many believe it will not be easy to maintain the security of the bubbles, however.
Between them, the eight teams have some 200 players living in bubbles. Then there are hundreds of support staff, team management staff, commentators, broadcast crew, groundsmen and caterers living in different bubbles. Star Sports, the broadcasters of the tournament, alone have some 700 crew members and more than 100 commentators living in eight separate bubbles, the Hindustan Times reported.
"The officials have taken a big risk. If one secure bubble collapses, the tournament will be in jeopardy," a former IPL team official, who preferred to remain unnamed, told the BBC.
Sourav Ganguly, the former Indian captain and the current chief of the cricket board, has been quoted as saying that last year's IPL in the UAE showed that "once everything settles down and is in bubble, things come under control".
But safeguarding bubble security in Indian cities where cricketers are treated as superstars may not be as simple.
When the IPL was moved to the UAE last summer, Covid-19 infection rates there were far lower than they are in India now. The games were played at only three venues - in Dubai, Abu Dhabi and Sharjah - and there was no air travel involved, unlike this time.
It is true that cancelling the tournament now would result in a big financial hit for the Indian cricket board. Calling off the IPL last year would have led to losses upwards of $500m from media rights alone, according to one estimate.
"It is true that a lot of money is riding on the tournament. The IPL also brings lots of money to domestic cricket. But I personally feel they should not play the tournament," Suresh Menon, editor of Wisden India Almanack, told the BBC.
He says if there's a major outbreak of infection in the bubbles, the tournament will have to be called off. India has a packed cricketing calendar ahead: between now and the next IPL in 2022, India is scheduled to play 14 Tests, 12 ODIs and 22 Twenty20s. This, beside the World Twenty20 in India in October.
"Through a combination of well-planned bubbles, player discipline, and good fortune, India played through the pandemic year in 2020 without casualties and without, so far as we know, significant mental issues. But the pressures of playing in such conditions cannot be exaggerated," says Mr Menon.
"We got very lucky last year."