Service charge: India restaurant association NRAI rejects ban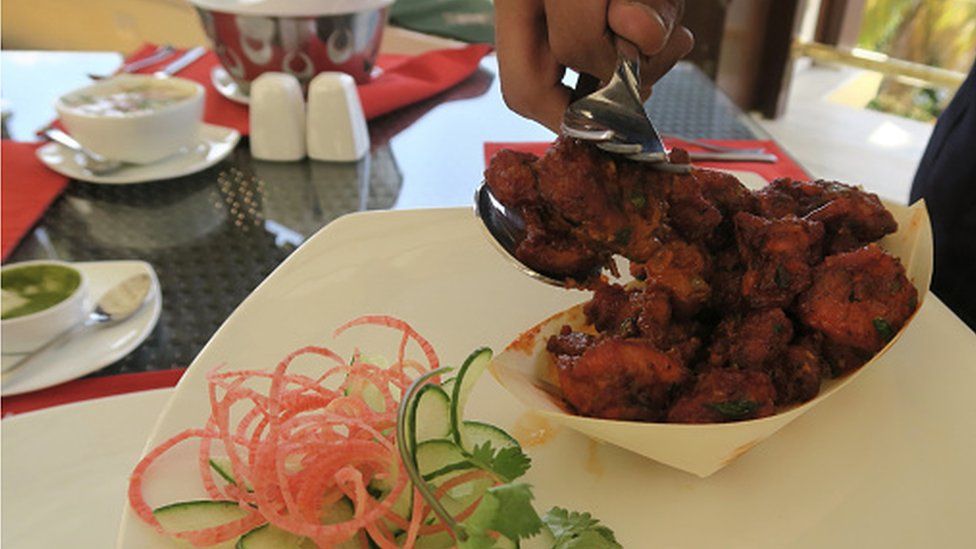 The main association of restaurants in India says it will continue to levy service charge on bills despite a government order banning it.
On Monday, the consumer protection authority said restaurants could no longer add service charge by default.
The order came after an increase in complaints from customers being forced to pay the charge.
But the National Restaurant Association of India (NRAI) defended the practice, saying it was not "illegal".
In a statement released on Wednesday, the NRAI - which which represents 500,000 restaurants across India - said that the guidelines were creating "unnecessary confusion" among the consumers and had allegedly led to a "disruption in smooth business operations of restaurants".
A spokesperson from the association told the BBC that the rules were just "guidelines", which meant that they weren't compulsory to follow.
The NRAI's stance has set the stage for a confrontation between the government and restaurant owners.
Under the new guidelines announced on Monday, restaurants were barred from collecting tips from customers "under any other name" or "deny service or entry to customers who refuse to pay a tip".
But the NRAI objected to this - it said that restaurant owners could levy a service charge on a product as it "constituted one of the components of the total price of the product" and that it was "a universally accepted trade practice".
It cited several judgements by India's Supreme Court and high courts over the years that have upheld levying of service charge and said that no authority could interfere with the practice "unless it is shown and proved to be unconscionable or against any unfair trade practice".
Moreover, the association says, service charge also has a socio-economic angle.
Generally tips are paid to and pocketed by staff and restaurant owners say a service charge ensures that the money is shared among all the staff who work behind the scenes, such as the chefs, janitors, cleaners and dishwashers.
"Any move to scrap the system would be detrimental to the interests of workers - and against the labour-friendly stance of the government," the NRAI said.
In 2017, the government's consumer affairs department issued a set of guidelines saying that customers only had to pay the prices displayed on the menu card along with government taxes.
The department said that people could use their "discretion" on whether or not to leave a tip and that extra charges without the customer's consent amounted "to unfair trade practice".
Restaurants have, however, continued to add the tip to the bill, leaving it up to patrons to contest the extra charge.
You may also be interested in: