Naroda Gam massacre: India court acquits all accused in 2002 Gujarat riots case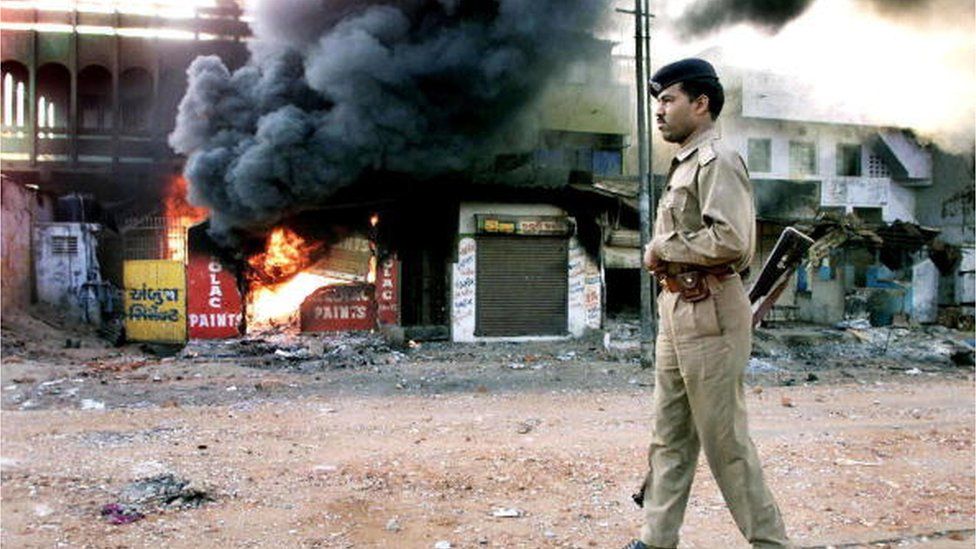 An Indian court has acquitted 68 people accused for the murder of 11 Muslims in the 2002 Gujarat riots.
The killings occurred after violence broke out in Naroda Gam district of Ahmedabad city on February 28, 2002.
Of 86 accused, 17 died and one was discharged since the hearing first began in 2009.
Those tried in the case included former state minister Maya Kodnani and Babu Bajrangi, a former leader of the right-wing Hindu group Bajrang Dal.
The verdict was delivered amid tight security outside the court in Ahmedabad in Gujarat state. Family members of those acquitted welcomed the verdict with chants of Jai Shri Ram (Hail Lord Ram) and Bharat Mata Ki Jai (Victory to Mother India), local media reported.
Public prosecutor Gaurang Vyas told the Indian Express newspaper that the prosecution would send the verdict to the state's legal department, which would decide whether or not to appeal it in a higher court.
Kodnani, a former minister of the ruling BJP, was also an accused in a case in which 97 people were killed in the 2002 riots. She was convicted but later freed by a higher court.
The riots in Gujarat left more than 1,000 people dead, mostly Muslims.
The rioting began after 60 Hindu pilgrims died in a train fire blamed on Muslims in the town of Godhra. The violence was among India's worst outbreaks of unrest.
BBC News India is now on YouTube. Click here to subscribe and watch our documentaries, explainers and features.
Read more India stories from the BBC: