Plane lands safely in Atlanta despite burst tyre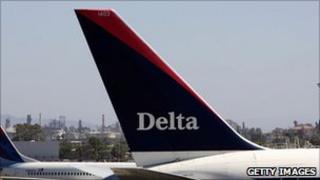 A Delta Air Lines flight bound for Portland, Oregon has landed safely after bursting a tyre on takeoff from Atlanta, Georgia.
Federal Aviation Administration spokeswoman Kathleen Bergen said the plane circled back to Atlanta once pilots realised the tyre had burst.
Ms Bergen said the plane landed safely at 1500 local time (2000 GMT) with no reports of injuries.
Delta spokesman Anthony Black said the flight had 160 passengers.
Mr Black told the AP news agency all passengers were being put on other flights to Portland.