Northern China mine explosion 'kills 15'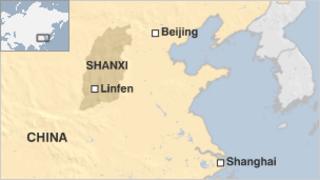 At least 15 people have died in an explosion at a coal mine in China.
A mine safety official in the northern province of Shanxi said an explosives store blew up during the night shift at the Liugou mine in Linfen city.
Rescue workers had been sent to the mine to find any survivors still trapped in the mine, officials said.
Explosions and accidents are common in China's mines, which are vital for its coal-intensive economy. More than 2,600 deaths were reported during 2009.