Vietnam arrests shipping executive over mismanagement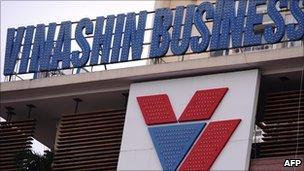 The ex-boss of one of Vietnam's largest state-owned companies has been arrested on suspicion of mismanagement that brought it to the brink of bankruptcy.
Pham Thanh Binh is alleged to have intentionally violated state regulations at the Vietnam Shipbuilding Industry Group, known as Vinashin.
The company, which was founded in 1996, ran up debts of about $4.5bn (£2.8bn) after a period of rapid expansion.
Mr Binh was suspended from his job in July.
On Wednesday the government said while the global economic crisis had caused the cancellation of two-thirds of ship orders, Vinashin's woes were also due to mismanagement.
"The most significant failing in the management of the group was its investment policy, which led it to the brink of failure," it said.
But the government said it intended to restructure the group in a bid to build the company back up.
Related Internet Links
The BBC is not responsible for the content of external sites.