Militants break out of Tajik jail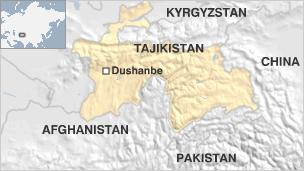 Twenty-five prisoners, including several Islamic militants, have escaped from a prison in the Central Asian state of Tajikistan, reports say.
The break-out took place on Sunday night in the capital, Dushanbe. The group are said to have killed at least five prison guards as they fled.
Border forces are now on alert.
Tajikistan, which borders Afghanistan, had a five-year civil war between the Moscow-backed government and Islamist-led opposition. The war ended in 1997.
Reports said that the group seized guns and killed prison personnel in a fire-fight before making their escape.
A report from Tajikistan's Asia-Plus news website said that the escapees included Russian and Afghan citizens, as well as members of an Islamic militant group.