North Korea reshuffles diplomats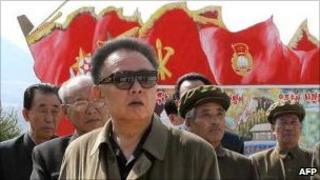 North Korea has promoted three senior diplomats in a reshuffle, days before its biggest political meeting in decades.
First Vice Foreign Minister Kang Sok-ju - a confidant of leader Kim Jong-il - has been appointed vice premier, overseeing foreign policy.
Chief nuclear negotiator Kim Kye-gwan and his deputy Ri Yong-ho have been given leading foreign ministry jobs.
The meeting of the Workers' Party of Korea takes place on 28 September.
It is the first such gathering in 30 years and is expected to pave the way for the transfer of power from Kim Jong-il to his son, Kim Jong-un.
One analyst suggested that the diplomatic reshuffle could be a move to improve ties with Washington so that the domestic situation remains stable and the succession can proceed smoothly.
Another said it could be a sign that Pyongyang wanted to restart stalled denuclearisation talks.
Six-nation talks aimed at ending North Korea's nuclear programme - involving the two Koreas, China, Japan, the US and Russia - have been deadlocked for months.