China sentences two child traffickers to death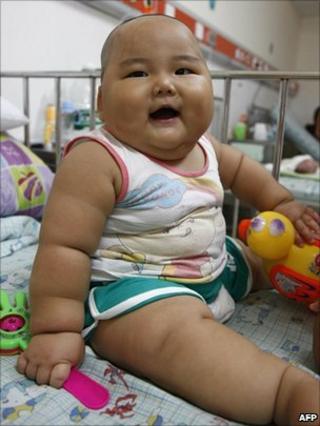 A court in China has sentenced two men to death for abducting and trafficking more than 40 baby boys.
The men were members of a gang that stole dozens of infants from their parents in the country's south-west, and sold them for thousands of dollars to villagers in the eastern province of Fujian, state media say.
Eleven others were given lesser sentences for their involvement.
Thousands of children are snatched from their families each year and sold.
The men relied upon word of mouth to make the sales, state media say.
They received up to $6,000 (£3,850) for each baby.
The men were found guilty of selling a total of 46 infants - although two babies were reported to have died after falling ill.
Local police say they have rescued the remaining infants - who had come from poor inland provinces - across southern China.
But the authorities have yet to find any of the babies' families.
A traditional preference for boys, especially in rural areas, as well as tight birth control policies that limit families to one or two children, have led to a rise in trafficking in recent years, says the BBC's Martin Patience in Beijing.