Hong Kong transsexual woman loses fight to marry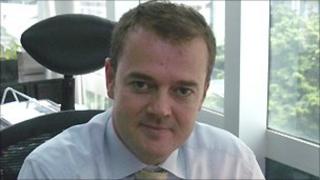 A court in Hong Kong has rejected an attempt by a woman who used to be a man to marry her boyfriend.
The judge in the case said existing laws only allowed marriage between couples who were of the opposite sex at birth.
Resolving the issue should not be the decision of the courts alone, he added.
The Chinese woman in her 20s, identified only as W, underwent sex change surgery at a public hospital a few years ago.
High Court Judge Andrew Cheung said he saw no evidence to support "a shifted societal consensus in present-day Hong Kong regarding marriage to encompass a post-operative transsexual".
He said he was "acutely conscious of the suffering and plight of those who suffer from transsexualism, and the prejudice and discrimination they face as a minority group in our society".
But he added: "That alone, however, is quite insufficient to found the fundamental change in the law sought by the applicant in the present case."
A human rights activist criticised the judge's ruling.
"A person's basic human rights are not dependent on majority acceptance," Hong Kong Human Rights Monitor Director Law Yuk-kai is quoted as saying by the AP news agency.
Appeal
"The public doesn't have the right to impose its values on other people. There is room for a more liberal interpretation," he added.
Speaking after the ruling, W's lawyer said she would appeal.
"She is determined to be treated as a woman and accorded the same rights as a woman," Mike Vidler told reporters.
"She still cherishes the hope that she'll be able to marry her boyfriend. Maybe not today, but in the near future, and not after 10 years of consultations, government procrastination or inactivity."
W's sex change was reflected on her Hong Kong identity card, but not her birth certificate which still describes her as a man.
The government says she cannot get married as it would constitute a same-sex marriage, which is not legal in Hong Kong.
While transsexuals who have undergone surgery are allowed to marry in mainland China, the EU, the US and elsewhere, Hong Kong's Immigration Department, which runs the marriage registry, has refused her request.
Mr Vidler previously said that while the territory had a system supporting people having sex change surgery, it was blocking this woman from sharing the rights of other women.