Afghan militants training special forces in Australia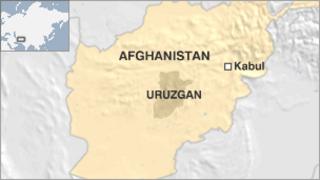 Afghan militants have been flown into Australia to train the country's special forces in how to tackle the Taliban insurgency.
Six guerrillas loyal to the warlord Matiullah Khan had been training troops due to be deployed to Afghanistan, said Australia's defence chief.
Afghan sources confirmed the reports to the BBC.
Australia has some 1,550 troops based in the southern province of Uruzgan, mostly training Afghan army recruits.
The Sydney Morning Herald newspaper said the Afghan fighters met Australian officers and oversaw combat displays at the Cultana base in South Australia and at Sydney's Holsworthy Barracks.
Air Chief Marshal Angus Houston, the head of the Australian Defence Force, said the men were Afghan police reservists whose involvement in training aimed to strengthen Australian military operations against the Taliban.
He said the militants would be fighting alongside Australian special forces in the future.
"If we want to get our act together so that we have an absolutely seamless operation, it is absolutely imperative that we train with the people we are going to be fighting side by side with," he said.
Critics say Mr Khan is a questionable ally, with whom Nato Dutch forces refused to work amid extortion allegations.
"For all the friends that one might make by cuddling up to the likes of Matiullah, one may at the same time be acquiring additional enemies," Paul Maley, director of the Australian National University's Asia-Pacific College of Diplomacy, was quoted as telling ABC radio.