Judge bans reporting of 'milkshake murder' hearing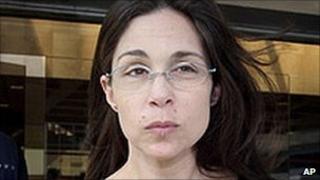 A Hong Kong judge has banned publication of details of a hearing in a case known as the "milkshake murder".
Nancy Kissel, a 46-year-old mother of three, was convicted in 2005 of sedating her husband Robert with tainted milkshake and bludgeoning him with an ornament.
She successfully appealed for a retrial, set for January.
High Court Judge Andrew Macrae said further coverage should be banned so justice could be served.
He made the ruling at a stay-on-proceedings hearing at which Ms Kissel's lawyers are asking for the murder charge to be dropped.
Ms Kissel admits killing her husband but says it was in self-defence after years of abuse.
Her legal team has argued that extensive publicity surrounding the case makes it impossible for a fair trial to be held.
"I am satisfied that in the interest of justice... there should be no press or other reports of court proceedings until further notice," the judge told the court.
In February, Hong Kong's Court of Final Appeal overturned Ms Kissel's conviction for the murder of her investment banker husband.
The court ruled the jury that convicted Ms Kissel could have been misdirected, and that evidence rules had been breached.