Former China nuclear head jailed for life over bribes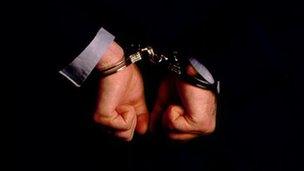 The former head of China's main nuclear energy company has been jailed for life for taking almost $1m in bribes.
Kang Rixin was dismissed last year from the state-owned China National Nuclear Corporation, the biggest operator of nuclear power plants in China.
He was convicted by a Beijing court of abusing his position to enable others to profit, state media said.
He was spared the death penalty because he co-operated with investigators and returned the funds.
Kang had accepted bribes of 6.6m yuan ($970,000) between 2004 and 2009 as general manager of the firm, the China Daily reported.
Reports at the time of his arrest said the bribes were paid by a foreign company that wanted to build nuclear power stations in China.
"Kang was convicted of having abused his power, enabled profits for others, and taken large amount of bribes," official news agency Xinhua said, quoting a court official.
Kang, who became a member of the Communist Party Central Committee in October 2007, was also stripped of his political rights for life, state media said.
Last year the former head of the state firm that owns Beijing airport, Li Peiying, was executed after he was found guilty of bribery and embezzlement totalling nearly $16m (£11m).
Analysts say both cases are further signs that China is determined to punish corruption among high-ranking officials.
Related Internet Links
The BBC is not responsible for the content of external sites.