Burma: Australian publisher Ross Dunkley arrested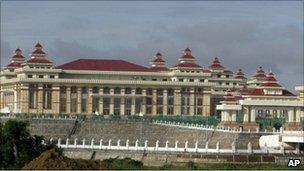 The Australian owner of English-language newspaper Myanmar Times has been arrested in Burma.
Ross Dunkley, who is also the paper's editor-in-chief, is reported have been detained under Burmese immigration law.
However, one of Mr Dunkley's business associates say his arrest comes amid a dispute with his Burmese partners over the newspaper's ownership, future direction and senior leadership roles.
Media rights groups say Burma has one of the worst records for press freedom.
The mainstream media is mainly state-controlled and privately-owned publications are subject to strict censorship.
Mr Dunkley was arrested on Thursday and is being held in Rangoon's main Insein prison for overstaying his visa, David Armstrong, his business partner in Cambodia said on Saturday.
If convicted, he could be jailed for up to two years.
Media rights group, Reporters Without Borders, ranked Burma 174th out of 178 countries in its 2010 press freedom index.
Related Internet Links
The BBC is not responsible for the content of external sites.