'Lazy' China civil servant Jiang Jinxiang back at work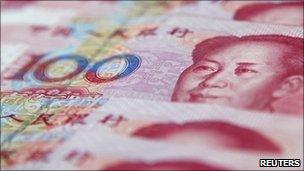 A Chinese civil servant who did not do a day's work for eight years has returned to his job.
Jiang Jinxiang had been dubbed the most arrogant civil servant in the history of China, and his case has ignited fury in China's blogosphere.
However, Mr Jiang explained his long absence, saying he had been suspended after raising concerns about a local construction project.
He was reportedly paid 150,000 yuan (£14,200) during his absence.
The BBC's Martin Patience in Beijing says the case of the civil servant who never showed up was seen as an extreme example of a service considered by many in China to be bloated and inefficient.
Mr Jiang returned to his job in the eastern province of Fujian saying that it had all been a misunderstanding.
The 55-year-old says he was suspended in May 2002 after raising concerns about the poor quality of a local construction project.
"I was shocked because they did nothing about the problem I reported but instead went after me," Mr Jiang was quoted by Chinese media as saying.
Mr Jiang says he was not told that he had been moved to a new department, which continued paying his salary.
His employer told the China Daily that his salary was paid on "humanitarian grounds" as Mr Jiang was experiencing domestic troubles.
Despite returning to work, Mr Jiang hasn't received a warm reception.
"It seemed as if all my colleagues are still shunning me as if I'm some kind of alien," he said.
Related Internet Links
The BBC is not responsible for the content of external sites.