Japan probes possible WWII prisoner experiment site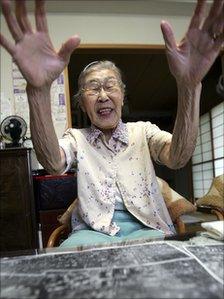 Excavations are beginning at the site of a former medical school in Japan which could yield evidence of war-time experiments on prisoners.
The site in western Tokyo is said to be linked to Unit 731 of the Japanese Imperial Army, which used prisoners for biological warfare experiments.
The excavation was ordered after a former nurse came forward.
Toyo Ishii said workers were made to bury dozens of bodies there after the surrender at the end of World War II.
Ms Ishii, now 88, first came forward several years ago.
A nurse in the hospital's oral surgery department, she said she had no knowledge of any experiments on humans at the site, which is said to have been the research headquarters of the unit.
But she and her colleagues were ordered to take bodies and body parts for burial in the compound before US troops arrived.
"We took the samples out of the glass containers and dumped them into the hole," she wrote in a statement in June 2006.
"We were going to be in trouble, I was told, if American soldiers asked us about the specimens."
Excavation of the site had to be delayed until residents had been moved from the area.
"We are not certain if the survey will find anything," Health Ministry official Kazuhiko Kawauchi told the Associated Press news agency.
"If anything is dug up, it may not be related to Unit 731."
Japan's government has never formally acknowledged that the atrocities of Unit 731 took place.
But witnesses and former soldiers have provided accounts of the work of the unit, which had its main base in eastern Heilongjiang province in China, then part of Japanese-controlled Manchuria.
Viruses intended for use in biological warfare were reportedly tested on prisoners, some of whom were then dissected alive.
Others were said to have been frozen to death in endurance tests.
The site being excavated in Tokyo is close to another where fragments of bone, many showing saw marks, were found in 1989.
Then the health ministry concluded that they could not be linked to Unit 731, but had been brought to Japan for "medical education".
Requests for DNA testing of the bones from Chinese families whose relatives are believed to have fallen victim to medical experiments at Unit 731 have since been refused.