China-Taiwan police rescue kidnapped man in joint sting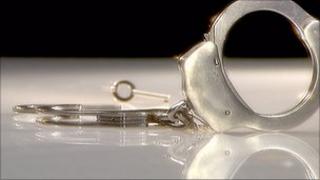 A Taiwanese businessman has been rescued after being kidnapped in China and held for 52 days by gangsters.
The 40-year-old man was abducted near his home in southern Guangdong province earlier this year and held for ransom.
His family had paid $3.3m (£2m) - a third of the $10m demanded - when the Chinese police froze their bank account and contacted the Taiwan authorities.
The rescue involved close co-operation in an example of growing joint crime-fighting amid improved relations.
Two Taiwanese suspects were arrested last month, the prosecutors' office in Taiwan's Kaohsiung city said in a statement published on Tuesday.
Warming relations
After the Chinese gang members learned of the investigation, they dumped the businessman on an uninhabited islet near mainland China.
They gave him a mobile phone, which he used to call his family. Police tracked down the location of the islet by the phone's signals. Several suspects have been arrested.
The BBC's Cindy Sui in Taipei says such co-operation between the two former rivals was rare in the past when tensions ran high.
Taiwan separated from China at the end of a civil war in 1949. China sees Taiwan as part of its territory and has threatened to use force if the island ever moves to declare formal independence.
But relations between the two sides have warmed since May 2008 when Ma Ying-jeou became Taiwan's president.
An agreement was signed last June to crack down on criminals who have fled to each other's territory.
Shortly after that, the authorities arrested more than 200 suspects in a large telephone scam operation that had cheated victims of a total of $50m.
It was the largest joint crime-fighting operation to date, our correspondent says.