Runaway 'millionaire' to fight money-laundering charges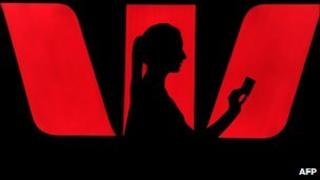 A New Zealand woman accused of fleeing the country with millions of dollars from an accidental overdraft will fight theft and money laundering charges.
The lawyer to Kara Hurring, Simon Lance, asserted her innocence when she appeared before an Auckland court.
Granted bail, Ms Hurring said she was glad to be back in New Zealand.
She had flown to China with her Chinese boyfriend, Hui (Leo) Gao in 2009 after Westpac Bank had accidentally given him a NZ$10m ($7.5m, £4.65m) overdraft.
Police say the couple transferred more than half of that into other accounts and then fled to Hong Kong.
They were reported to be on a gambling spree in Macau and southern China last year.
Ms Hurring, 31, and Mr Gao - who remains missing presumably in China - face one charge each of stealing $4.99m (£3m) from Westpac Bank in the North Island city of Rotorua on 24 April 2009.
Both of them also face eight counts of money laundering.
Ms Hurring will appear again in court on 21 March.
Mr Gao had initially asked for a NZ$100,000 overdraft to help support his struggling garage.
The couple are reported to have separated soon after they arrived in China.