Indonesia anti-porn MP quits for watching porn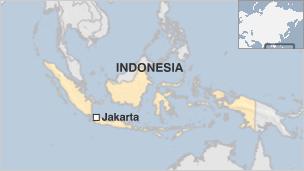 A member of parliament from an Islamic party which promoted anti-pornography legislation has resigned after being caught watching porn in parliament.
Mr Arifinto of the Islamic Prosperous Justice Party (PKS) was photographed looking at the images on Friday.
He said he had inadvertently opened an email link which led him to the images.
Pornography has become one of the testing grounds of conservative Islam's influence over politics in Indonesia.
"For the recent developing media coverage, I apologise to all members of the party and parliament," Mr Arifinto - who goes by one name - told a news conference.
"I will continue to work for my party. I'm also going to continue to better myself, by repentance, reading the Koran and asking for guidance."
The BBC's Kate McGeown in Jakarta says the PKS was the driving force behind anti-pornography legislation, so that when one of its lawmakers was caught out, he was shown no mercy.
If it is proved that Mr Arifinto was indeed downloading a pornographic movie, as photography of his behaviour appears to show, he could find himself charged with a law of his own party's making.
"PKS lawmakers are human. What happened to [Arifinto] could happen to anybody else," said the head of the party's Shariah Body, Surahman Hidayat.
Members of other faiths and ethnic groups in the sprawling nation, including many moderate Muslims, have criticised the anti-pornography laws for constraining freedom of cultural expression.
Previously, the PKS and other conservative parties had hounded the former editor of an Indonesian edition of Playboy magazine, which carried no nudity.
In January this year, one of South East Asia's best known pop stars, Nazril Irham or Ariel as he is known, was sentenced to three-and-a-half years in prison for making and distributing sex videos on the internet. He denied distributing the videos, saying they had been stolen.
The Blackberry telephone provider, Research In Motion (RIM), has also been asked by the government to prevent pornographic content from being made available through their devices if they wish to maintain distribution in Indonesia.
Indonesia is a secular state with a long tradition of tolerance, but in recent years conservative Islamic groups have become more vocal.