Six die in Taiwan tourist train accident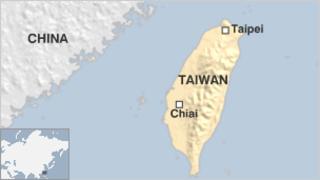 At least six people were killed when a tree collapsed into the path of a tourist train at a popular mountain spot in central Taiwan, officials say.
Some 50 other people were injured in the accident near Mount Ali.
Many of the passengers on the narrow-gauge train were said to be tourists from China, but this has not been officially confirmed.
TV footage from the scene showed several carriages overturned and rescuers tending to victims.
The wounded were taken to a local hospital for treatment.
"I feel very grieved by the accident," President Ma Ying-jeou was quoted as saying by the Associated Press.
The president also pledged a thorough investigation into the accident in one of Taiwan's premier tourist attractions.
The Alishan rail line runs east from the city of Chiai through a series of steep mountains.