Australia troops warned of blood disease exposure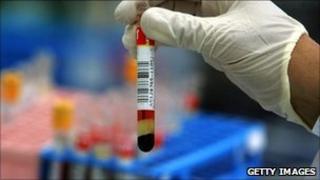 The Australian army has said some of its soldiers serving in the Middle East may have been exposed to blood-borne diseases including HIV and hepatitis.
The Defence Force blamed improperly sanitised equipment at a clinic at a base in the United Arab Emirates.
Personnel treated at the al-Minhad base between February 2009 and August 2010 have been advised to have blood tests.
Army head Air Chief Marshal Angus Houston said the risk to troops was "very low".
"However, we are making sure that we do everything we can to ensure that nobody has been inadvertently infected," he told reporters.
In a memo sent to personnel last week, the Defence Force warned that there had been "lapses in procedure in the operation of the surgical instrument steriliser" at the base, which serves as the main staging point for Australian troops in the Middle East.
''As a consequence the sterilisation of surgical instruments at the facility cannot be absolutely guaranteed to have met Australian standards."
It warned that anyone who underwent a surgical procedure could be at risk, but noted that blood-borne diseases are "extremely rare" among Australian troops and that all personnel are vaccinated against Hepatitis B.
The number of soldiers and contractors affected is not clear but ACM Houston said no-one seriously wounded was treated at the clinic.
Critics have questioned why the Defence Force has taken so long to respond to the potential risk.
''In that period of time, we had a very high casualty rate,'' one soldier who had served in Afghanistan told the Sydney Morning Herald.
He called for an inquiry, saying there had been "a complete lack of governance".