N Korea 'to release US citizen Eddie Jun Yong-su'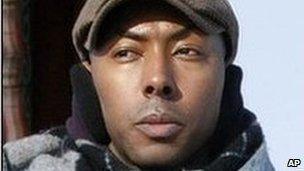 North Korea says it is releasing an American citizen it has been holding for six months on unspecified charges.
Eddie Jun Yong-su would be freed on humanitarian grounds following repeated requests by visiting US officials, the KCNA state news agency said.
South Korean newspapers have said the Korean-American was involved in Christian missionary work.
The officially atheist North views organised religious activity as a potential challenge to the leadership.
The quote from North Korea's news agency said Mr Jun was being released for humanitarian reasons, after three separate US-led delegations to Pyongyang had asked for forgiveness.
The US special envoy for human rights, Robert King, is visiting North Korea this week to asses the food situation there - the first step in deciding whether to restart US food aid to the country.
According to the report, Mr King had expressed regret for the incident and said he would do his best to stop it recurring.
Two other American-led delegations visiting North Korea in a private capacity during the past few weeks have also pressed for his release, says the BBC's Lucy Williamson in Seoul.
North Korea has accused Mr Jun of committing a "grave crime" in North Korea, one - the agency said - that he himself had frankly admitted to.
It is believed he may have been carrying out missionary work while visiting the Communist state on business trips.
The North Korean news report stresses that Mr Jun was well-treated during his time in custody, and was allowed diplomatic contact, as well as family phone calls and hospital treatment.
It is not clear when Mr Jun - who is the latest in a series of Americans to be detained by Pyongyang - would be released.