Japan astronaut Satoshi Furukawa in 'travel sick' tweet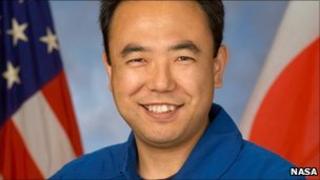 A Japanese astronaut has revealed in web messages that space travel has given him travel sickness.
Satoshi Furukawa posted messages on his Twitter account this week from the International Space Station.
He told his followers: "Space motion sickness got me. Especially when I move my head suddenly, I really feel sick. My head feels heavy."
The astronaut has been posting regular messages over the past 18 months on the mission.
Mr Furukawa is scheduled to live on the space station for six months.
In a statement in December 2010, the Japan Aerospace Exploration Agency (Jaxa) said it wanted to give the public more information about the activities of astronauts on the ISS.
In his tweets this week, Mr Furukawa played down his motion sickness, saying it was "a brain's adaptation process to weightlessness".
"Your head feels heavy due to fluid shift. No problem since the symptom is transient."