Burma sets up human rights commission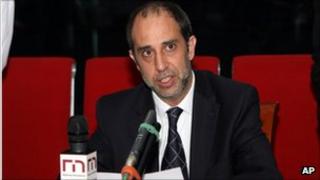 Burma has set up a national human rights commission which it says will safeguard the rights of its citizens.
The panel would comprise 15 retired bureaucrats and academics, said the state-run New Light of Myanmar paper.
It gave no details about the panel's scope or responsibilities.
The move follows steps by the newly-installed civilian administration to improve Burma's international reputation as well as relations with the country's Democracy movement.
Analysts, however, question whether the retired civil servants and scholars on the panel will have the will or the ability to challenge the government.
The United Nations special rapporteur for human rights in Burma, Tomas Ojea Quintana, called for the establishment of an independent commission during his visit to the country last month.
It was the first time in more than a year that he had been allowed to visit, and he was given rare access to Insein jail near Rangoon, where some of the country's estimated 2,000 political prisoners are held.
On his departure, Mr Quintana reiterated his call for the establishment of an international commission of inquiry into suspected crimes against humanity and war crimes in Burma. The US and Britain are among 16 countries that have backed the proposal.
Charm offensive
Pressure for an inquiry is expected to build at the UN General Assembly this month.
The Burmese government is extremely anxious to avoid such an inquiry, correspondents say, as it would document alleged atrocities committed over many years - particularly against Democracy activists and ethnic rebels fighting for independence in border regions.
The civilian government of President Thein Sein has been working hard to show a new face to the world and to improve relations with its critics at home and abroad. It took over from the military government in March after elections last November that were widely condemned as a sham.
While some in the opposition see the new government as merely a front for the military, it has raised hopes for change with a major charm offensive in recent weeks.
Exiles have been urged to return home and the Democracy leader, Aung San Suu Kyi was invited to the capital, Naypyidaw, for a meeting with President Thein Sein in August.
The former military authorities did appoint a human rights commission of their own a decade ago.
Government opponents said it did nothing to protect them from repression.
But some are beginning to entertain hopes that the new administration could be making a genuine attempt to dissociate itself from the worst abuses of the past.