South Korea profile - Leaders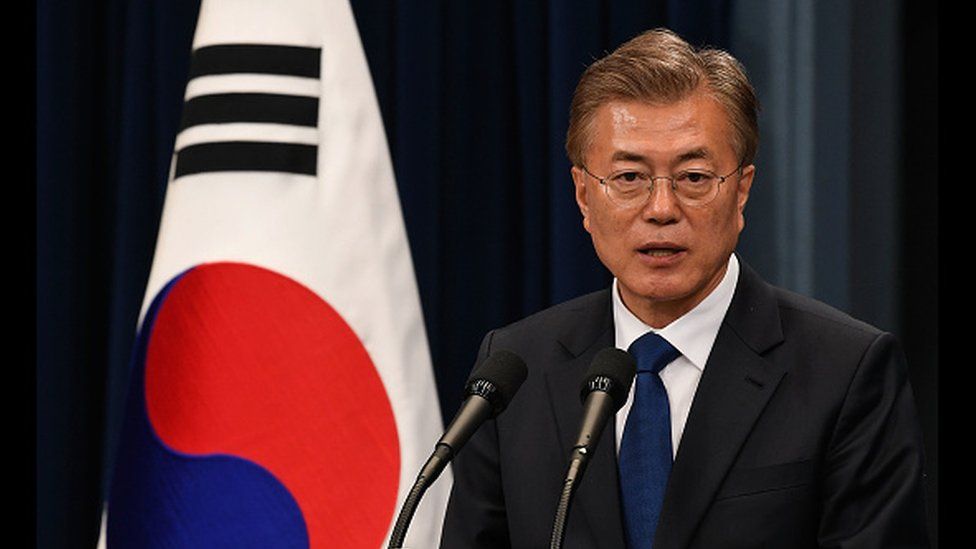 Moon Jae-in ended nine years of conservative rule when he won the May 2017 presidential election for the centre-left Democratic Party by a landslide.
In the civil rights lawyer's first attempt at the presidency in 2012 he lost narrowly to Park Geun-hye. He has moved quickly to reverse his predecessor's hard line over Communist North Korea's nuclear and ballistic missile programmes.
He also signalled a desire to review the installation of the US Thaad missile defence system, which has caused concern in China.
He faces major challenges at home, where he took over without the usual two-month transition because of the early removal from office of President Park in a corruption scandal.
President Moon has indicated that he wants to work with the opposition to overcome the months of political turmoil over President Park's impeachment, but may face resistance if he tries to rein in the power of the chaebol business groups.
The new president has experience of government, having served as chief of staff to liberal President Roh Moo-hyun in 2003-2008.
He later became a member of parliament, and led the opposition from 2015.