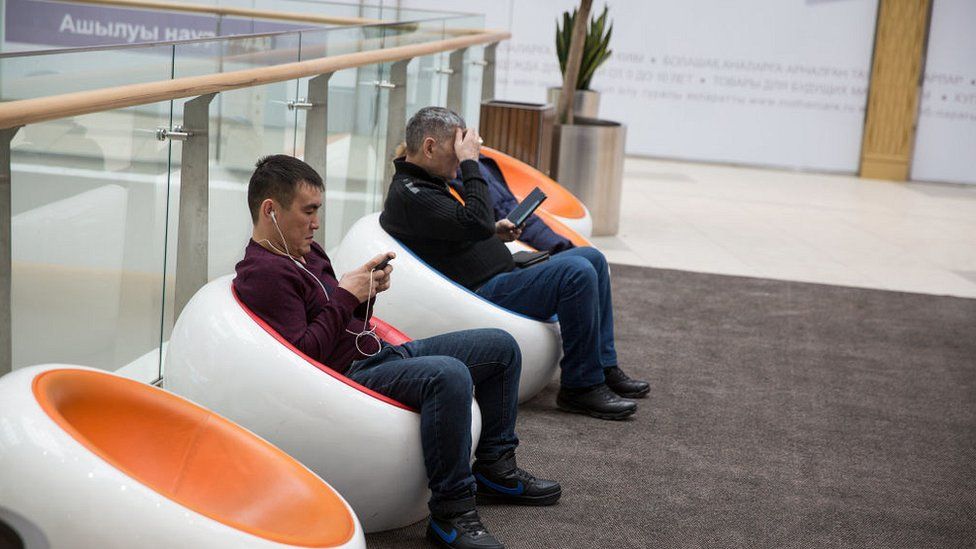 The media scene is dominated by state-owned and pro-government outlets. Most major outlets are controlled by the government directly or indirectly.
Nearly all pro-opposition print titles have been closed or forced into exile.
Those that remain are "collapsing under the impact of fines", says Reporters Without Borders (RSF).
TV is the most popular medium. The government operates national networks. Russian stations are carried via cable and satellite.
There were 16.4 million internet users by July 2022, comprising 86% of the population (InternetWorldStats). Russian social media are widely used.
The internet is "closely controlled, with mass surveillance, imprisonment of bloggers and frequent cuts in access to news websites, social networks and messaging services", says RSF.