Australia drops David Hicks memoir profits case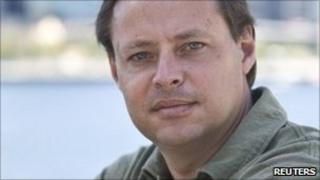 Former Guantanamo Bay detainee David Hicks can profit from his memoir after Australian prosecutors dropped a case to seize the income.
The case was brought by the government under a law banning profits from crime.
Hicks' book, entitled Guantanamo, My Journey, tells the story of his incarceration at the detention centre in Cuba.
He spent five years at the facility before pleading guilty to providing material support for terrorism.
Hicks was given a seven-year jail term, all but nine months of which were suspended. He was returned to Australia to serve his term.
The Director of Public Prosecutions said in a statement that Hicks had ''challenged the admissibility of documents'' recording his guilty plea in the US and had ''served evidential material not previously available''.
The DPP had "reached the view that this Office was not in a position to... satisfy the court that the admissions should be relied upon and decided that these proceedings should not continue'', said the statement.
Hicks' lawyers had argued that the law banning profiting from crime did not apply to him because his conviction by a US military commission at Guantanamo Bay was invalid.
Outside the court, Hicks said he hoped "that now the Australian government acknowledges that Guantanamo Bay and everything connected with it is illegal".
Last year, a court in New South Wales froze a trust fund containing proceeds from the book.
Published last year, the memoir reportedly sold 30,000 copies. The memoir also tells of his growing up years in Adelaide and his conversion to Islam.
Critics of the former detainee believe he has never adequately explained why he trained with Al-Qaeda in Afghanistan, where he was captured in 2001.