Cambodia arrests three after logging journalist killed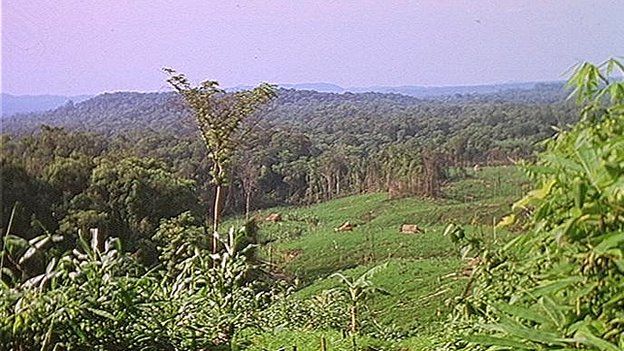 Police in Cambodia say they have arrested three people after a journalist investigating illegal logging was shot dead.
Taing Try was killed on Sunday at a logging site in Kratie province, where he had gone with several reporters.
Two years ago a prominent environmentalist was also shot dead while investigating illegal logging.
This activity is thought to take place under the protection of officials and government agencies.
One report, from the Associated Press, said Taing Try had watched a consignment of timber being transported by ox cart at about midnight on Saturday evening.
Afterwards, when he tried to leave the area his vehicle became stuck in the mud, which is when he was apparently approached by the people moving the timber.
The freelance journalist, 48, was shot in the head and died instantly.
The three people detained include a former soldier, a police officer and a military policemen; all appear to have been involved in the timber trade.
It is not the first death associated with the logging business.
Environmentalist Chhut Vuthy was shot dead in 2012 by a military policeman in Koh Kong province after refusing to hand over pictures of logging activities.
Six months later, Hang Serei Oudom, a reporter who had written about illegal logging, was found dead in the boot of his car.
There are frequent reports of illegal logging in Cambodia, even in areas that are supposed to be protected. This activity is thought to have contributed to a dramatic loss of forest cover in the country, from 73% in 1990 to 57% in 2010.