New Zealand toddler becomes youngest Bonus Bonds millionaire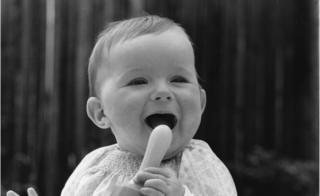 A New Zealand toddler has won NZ$1m ($726,600; £560,700) in Bonus Bonds prize money - the youngest ever winner of the investment lottery scheme.
The newly minted millionaire was reported to have just returned from a holiday with his family when they were told the news.
"My husband was literally pumping the air when he was on the phone," said the unnamed child's mother, according to local media.
It is not known how the winner reacted.
Bonus Bonds are an investment that pays out thousands of prizes to savers, lottery-style, every month. NZ$1m is the biggest monthly prize.
The child's Bonus Bonds account was reportedly set up when he was born with just NZ$250 ($180; £140) worth of bonds, given by a relative.
ANZ bank, which runs the scheme, confirmed the win but said it was respecting the family's wishes by not giving further information about the winner.