Netflix plans March launch in Australia, New Zealand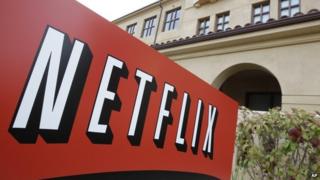 Netflix, the TV and movie streaming service, has said it will expand into Australia and New Zealand next March.
The California-based company said its original shows - such as Marco Polo and BoJack Horseman - would be available at the launch.
It added that details on pricing and programming for the new market would be made available later.
Netflix - which was founded in 1997 - has more than 53 million subscribers in over 40 countries around the world.
"Australia and New Zealand have been a long time coming for us," Netflix director of corporate communications and technology Cliff Edwards told Fairfax Media.
"Both countries are great locations for us," he said, adding that the company hoped "enthusiasm will grow when we launch in March".
The move comes as several Australia's media companies are planning to move into the growing streaming industry, potentially becoming Netflix's rivals.
Despite previous international launches - including Germany and France earlier this year - the firm's revenue is mostly generated by US subscribers.
The firm has previously said that it became profitable in Canada within two years of launch.