Australia embassies to limit help for 'pest' tourists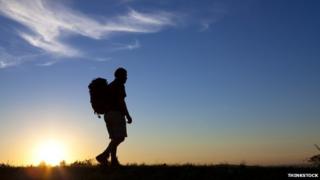 Australia has urged travellers not to make frivolous requests at embassies, highlighting examples including a man who asked officials in Thailand to pay for a prostitute.
Among other odd requests, one Australian asked embassy staff to help to get a polecat off a roof.
Foreign Minister Julie Bishop said some embassies attract "serial pests" who return repeatedly with odd questions.
Some 15,000 Australian travellers asked for help last year.
Announcing a series of new measures, Ms Bishop listed a number of requests that had been refused by Australian embassies over the past year.
"Our consular staff are not there to pay for the repairs to your jet ski," she said. "They're not there to pay your hotel bill; they're not there to lend you a laptop or to provide you with office space in the embassy for you to do your work."
Foreign Affairs Department staff also reported one traveller asking for help looking after her dogs while she was away and one asking for help to get a polecat out of the roof.
Among the other examples offered by officials was the case of a man who approached the Australian embassy in Bangkok and asked for a loan to help pay for a Thai prostitute.
Such requests are common at that embassy, said Anita Downey, a senior official at Australia's Department of Foreign Affairs and Trade.
The Bangkok mission deals with the most requests for assistance, followed by Bali, Manila, Los Angeles and Dubai.
The new measures include a policy of only providing selective or limited consular help to people who get themselves into difficulties.
There are also plans to consider charging Australians for any consular help they receive.
Ms Bishop added: "At most of our posts there are people we would describe colloquially as serial pests who are constantly bouncing back into the embassy because they've run out of money or they've got some sort of other personal problem and they often come to the embassy and the consular teams expecting us to solve their problems for them."