Australia murder rate falls to record low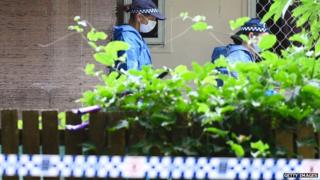 Australia's murder rate has hit its lowest level since the National Homicide Monitoring Program began compiling records in 1989-90.
Figures released by the programme show that the rate reached an all-time low of 1.1 victims per 100,000 people in the two years to June 2012.
The 272 homicides in 2011-2012 were 18% lower than in 1989.
The figures show that the most common relationship between offender and victim throughout 2010-12 was domestic.
This was closely followed by friends/acquaintance homicide.
The figures also show that males continue to be the main victims and offenders.
"Overall, the number of homicides generally continues to decline over time," the executive summary of the report says.
It says that in general the more densely populated states have higher murder rates, which is why the largest number of incidents were in New South Wales, followed by Victoria and Queensland.
Key findings from this report include:
From 1 July 2010 to 30 June 2012, there were a total of 479 homicide incidents involving 511 victims and 532 offenders
Since 2001-02, there has been a downward trend in the homicide rate, decreasing from 1.8 per 100,000 to 1.1 in the 2010-11 and 2011-12 financial years
Female victimisation reached a record low and remained stable across 2010-11 and 2011-12 with a rate of 0.8 per 100,000
Females however remain over-represented as victims of intimate partner homicide
Knives continue to be the most commonly used weapon
Stranger homicides - including persons known for less than 24 hours - comprised 11% of homicides.