NSW school prayer groups audited for extremist ideology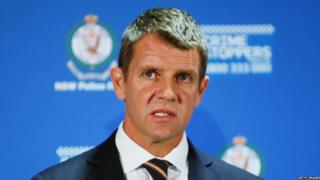 The New South Wales (NSW) government will audit public school prayer groups because of concerns students are being exposed to violent ideologies.
The move follows allegations a Sydney student was preaching radical ideology at his school.
NSW Premier Mike Baird said directions would be issued to all public school principals about reporting extremism.
It comes as the state government looks at other programs to counter violent extremism in the community.
In the past year, the Federal government has toughened laws to deal with a growing number of Australians fighting overseas with militant groups or planning terrorist attacks in Australia.
Mr Baird did not explain exactly how the audits would be done but said they would examine all kinds of extremism.
He said police and the state's education department had responded to "a very small number" of alleged incidents in the past year of ideological extremism in schools.
The incidents included a student at Epping Boys High in Sydney's North-West who was allegedly preaching radical Islam in the school yard.
'Different world'
"Our schools, our police and other authorities are operating in a new and different world, as far as risks to our young people are concerned," Mr Baird said in a statement.
"These new risks mean that, collectively, we are going to have to be vigilant, and take action as necessary," Mr Baird said.
According to the Federal government, over 200 hundred Australians are either fighting with militants in the Middle East, or supporting such groups from inside Australia.
On Friday, NSW Police Assistant Commissioner Mark Murdoch said police were investigating reports of radicalisation of students at other schools, reported the Sydney Morning Herald.
He did not name the other schools being investigated.
Parents had raised concerns about the Epping student with the school's principal some weeks earlier, local media said.