Australian senator deletes tweets after Voltaire gaffe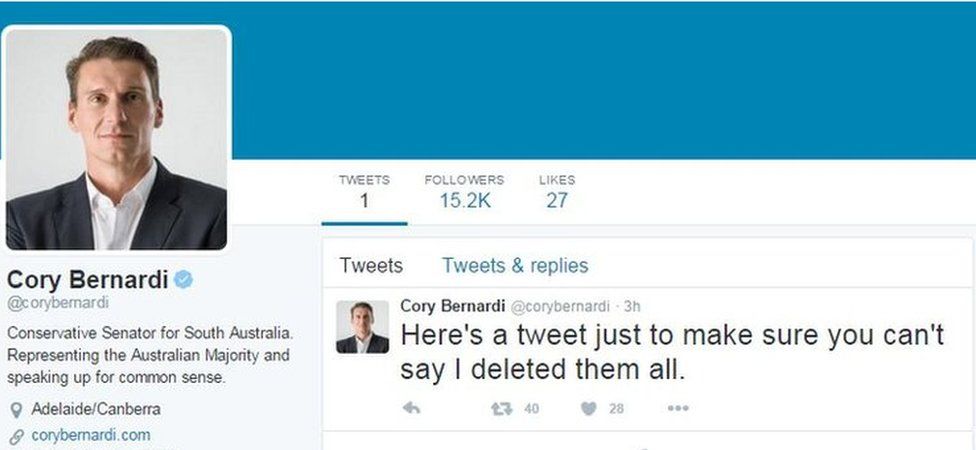 Australian Liberal Senator Cory Bernardi has deleted all of his tweets after accidentally quoting a neo-Nazi.
Mr Bernardi believed he was quoting Voltaire when he wrote: "To know who rules over you, simply find out who you are not allowed to criticise."
But the quote, routinely misattributed to Voltaire, originated from US white supremacist Kevin Alfred Strom.
Mr Bernardi's mistake on November 22 was met with ridicule on social media last week.
On Tuesday all posts on his Twitter account were deleted.
After the deletions were noticed, Mr Bernardi posted a solitary message: "Here's a tweet just to make sure you can't say I deleted them all."
Mr Bernardi is a powerful conservative figure in Australian politics.
Strom, a holocaust denier who was once convicted of possession of child pornography, wrote on his blog that the quote was a paraphrased version of something he wrote in 1999.