Australia crocodile 'bites camper's foot' inside tent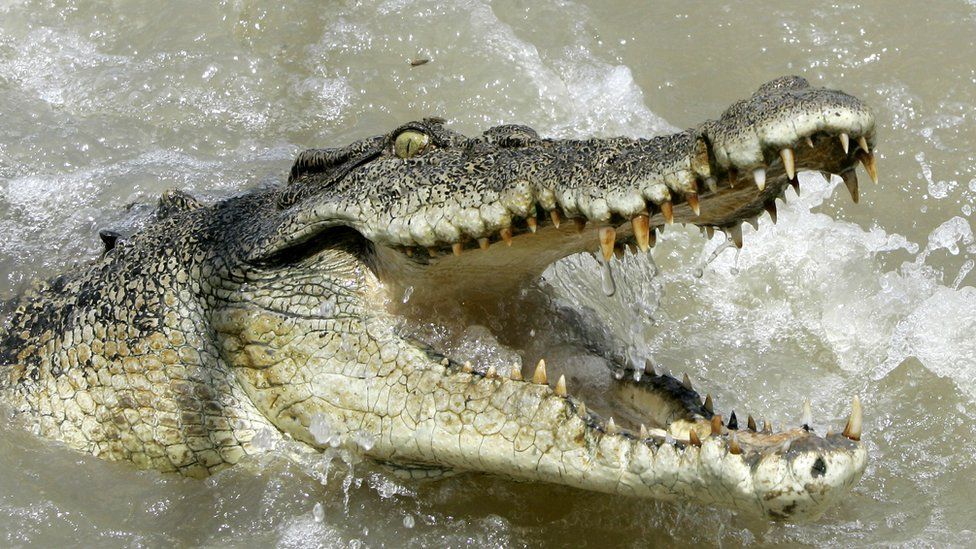 An Australian camper has described how he woke up to find a crocodile had entered his tent and was biting his foot.
Peter Rowsell, 19, was with his family on the banks of Palm Creek in the Northern Territory on Monday when the attack took place, local media said.
Mr Rowsell said something was "shaking" his right foot, describing the animal as "three to four metres" long.
He managed to fight off the crocodile, which slid back into the water.
His injuries were not life threatening.
His sister drove him to the nearest hospital in his hometown of Katherine, which was about two hours away, where he was treated for the bite. He is expected to be released soon.
The mayor of Katherine told reporters there had been crocodile sightings near popular swimming spots recently, and called for a cull.
"We do have to live with crocs because this is their environment as well, but we don't need to live with them dangerously," she was quoted by News.com.au as saying.