Australian demining expert killed in Iraq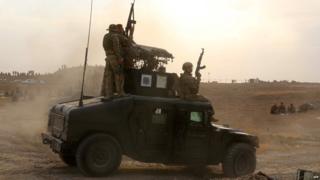 An Australian demining expert has been killed by an explosion in Iraq.
He was working for the Swiss Foundation for Mine Action, a non-profit group based in Geneva.
He was defusing an explosive device left by the so-called Islamic State group when its fighters were driven out of Kirkuk in the north of the country, according to local media reports.
The foundation is working with embassy officials to return his body to Australia.
He was leading a team of deminers whom he had trained, media reports said.
Experienced operator
"It was a bomb of seven kilograms. If a bomb of seven kilograms explodes in your vicinity, there is not much chance of surviving the blow," said the group's director-general Hansjoerg Eberle, according to the Australian Broadcasting Corporation.
"We take this kind of risk, clearing unexploded bombs, mines, improvised explosive devices left behind by the Islamic State. We go in and be the first to clear the ground and allow the villagers to rebuild their lives and to rebuild their villages," Mr Eberle said.
"The gentleman was known to us as a very senior, very experienced, very safe operator. This is a complete shock to us, to his family and all who knew him."
His identity has not been released.
The so-called Islamic State group left a large number of explosive devices and "booby-traps" after retreating from the area around Kirkuk.
The region is now under the control of Kurdish Peshmerga forces.