Australia's killer with a badge: Roger Rogerson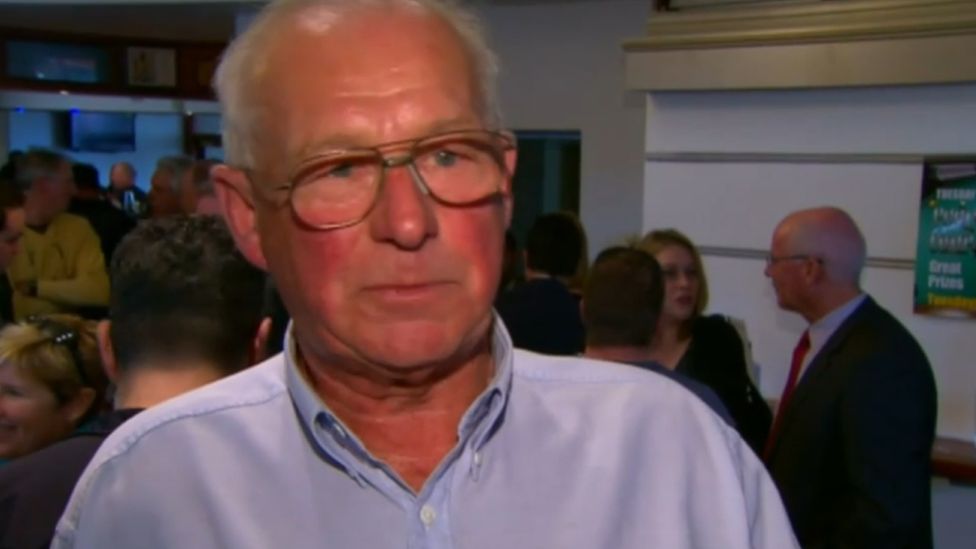 A bloody and corrupt chapter in Australian criminal history appears to have drawn to a close with the country's most notorious police officer set to spend the rest of his life in jail for murder.
Roger Rogerson, a 75-year-old former detective who boasted about killing people and has already served three prison sentences, was on Wednesday found guilty in the death of a student drug dealer.
The disgraced ex-policeman and fellow former detective Glen McNamara were found guilty in a Sydney court of murdering 20-year-old Jamie Gao in a storage facility in the city's south-west in May, 2014, during a botched drug deal.
The pair was also found guilty of taking part in the supply of 2.8kg of methamphetamine, known in Australia by its street name ice.
Rogerson is known to most Australians as a prominent, recurring figure in the country's efforts to eradicate corrupt crime fighters. His sentencing in August will likely be seen as ending an era of deeply rooted police corruption.
Brash and boastful to friends and the media, Rogerson has been involved in a litany of crimes and misadventures which have repeatedly thrust him into the spotlight, and which led to the production of a TV mini-series about him called Blue Murder.
He spun off his infamy into a round of after-dinner pub speaking engagements. He even bragged of a close encounter with singer Dame Shirley Bassey, after allegedly nabbing a man who had just stolen her handbag.
Fond of talking about himself in the third person, Rogerson was known to say: "Roger is a tough cop in a tough town". He later joked in court that the media had changed his name by deed poll from decorated officer to "disgraced former detective".
Behind his brazen public persona, however, lies a dark and deadly history. Rogerson's record of killing has led some Australian media outlets to dub him "the serial killer who wore a badge".
Rogerson joined the New South Wales (NSW) police in 1959, aged 18. Rising through the ranks, he won 12 commendation awards and worked on some of Australia's biggest cases of the 1970s, before his well-documented slide into infamy.
His first experience of killing came in 1976 in the NSW town of Avoca Beach, where he and other officers rained gunfire on a house holding murderous criminal Phillip Western. While it was impossible to know who fired the fatal shot, Rogerson claimed the kill, according to Australia's News Limited newspapers. He later joked that the only way to identify Western's bullet-ridden body was by his ingrown toenails.
A few months later, Rogerson and colleagues shot Sydney bank robber "Butchy" Burns in his getaway car. There was no doubt this time that the lethal shot had been fired by Rogerson, who quipped that Burns "fell out of the car dead as a doornail".
In 1981 came Rogerson's most high profile police killing, the shooting of heroin dealer Warren Lanfranchi in an inner-Sydney alleyway. According to his girlfriend, Sallie-Anne Huckstep, who pursued the matter through the media, Lanfranchi was unarmed and carrying A$10,000 (£5,200, $7,350) - money which was never found. An inquest heard Rogerson fatally shot Lanfranchi while trying to effect an arrest, but failed to find it was done in self-defence.
A Sydney prostitute, Lyn Woodward, later vanished within hours of giving evidence in the case. News Limited reported Thursday that police four years ago investigated claims Woodward was killed and buried in sand hills behind a beach south of Sydney. The coronial file and findings into her disappearance are now missing. In 1986, Huckstepp, also a sex worker, was found dead in a pond in central Sydney's Centennial Park.
In 1984, undercover policeman Michael Drury was shot in his Sydney home as he fed his young daughter. Drury spent 12 days in a coma, but survived. He had been due to testify in a major drugs trial and alleged that Rogerson offered him a bribe to protect a Melbourne drug dealer. Drury refused and believed Rogerson was behind the attempt on his life.
As investigations into Rogerson mounted, he was sacked from the police force in 1986 for misconduct. Three years later he was tried for conspiring with hitman Christopher Dale Flannery to murder Drury. It was one of the most high-profile court cases Australia has ever seen - at its conclusion, Rogerson was acquitted.
Flannery, known as "Mr Rent-a-Kill", later disappeared. At an inquest into Flannery's suspected murder, Coroner Greg Glass said he suspected Rogerson had killed him. If he did not, Glass speculated, he at least knew who did.
Rogerson was eventually jailed in 1990 for conspiring to pervert the course of justice over the transfer of A$110,000 into bank accounts under false names during the Drury trial. He was released on appeal after nine months, but in 1992 that appeal was quashed and he was re-imprisoned until 1995.
After his release, he leveraged his infamy to conduct a series of public speaking engagements, along with another notorious criminal, Mark "Chopper" Read, and former high-profile Australian Rules football players Mark Jackson and Warwick Capper. This included auctioning signed photos of himself standing near Lanfranchi's dead body.
Rogerson was jailed again in 2005 for 12 months for lying to NSW's Police Integrity Commission about bribing a local council official to obtain work. After his latest conviction, he is expected to spend the rest of his life in jail.
Rogerson and McNamara were found guilty after a four-month trial that showed CCTV footage linking them to the death of Gao, whose body was found floating in a bag in the ocean off Sydney. McNamara told the trial Rogerson shot the student dead as he "seethed with anger" over the exchange of drugs and cash.
Now a frail old man, Rogerson's sentencing brings down the curtain on a story that, for better or worse, has written itself into Australia's modern mythology.