Vanuatu tourist bus crash kills 2, injures 12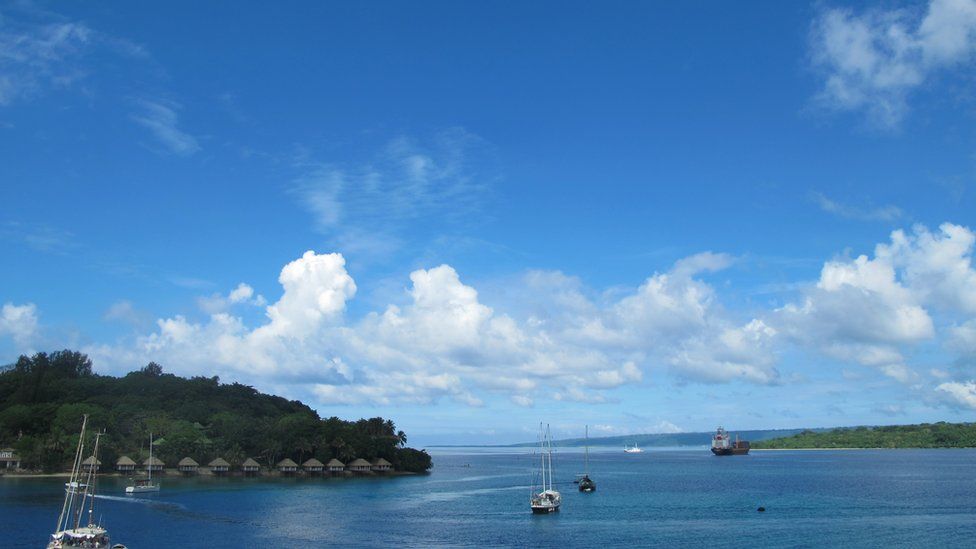 Two buses have collided in Vanuatu's capital Port Vila, reportedly killing two locals and injuring 12 Australian tourists.
Ten of the Australians were "significantly" injured and will be airlifted to Brisbane or Noumea, according to cruise operator P&O.
Those injured had been on an 11-night voyage that left Brisbane on 14 June.
Local media said the tourists were returning from Ekasup Cultural village on Monday when the crash occurred.
"It's fair to say the Australians were receiving excellent care in Vanuatu, but this is a big event for Port Vila, so we thought the best way to deal with the situation was to airlift our guests back to Noumea for specialist care there, or back to Brisbane for specialist care," a P&O spokesman told the Australian Broadcasting Corp.
Two boys, aged seven and 11, and a four-year-old girl were among the injured tourists.
Related Internet Links
The BBC is not responsible for the content of external sites.