Second arrest over Australian boy shot dead in bed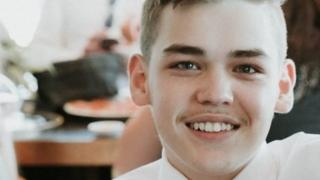 A second person has been charged with the murder of a 15-year-old boy who was shot in his bed in Australia.
Brayden Dillon was asleep in his family's Sydney home in April when a masked gunman allegedly broke in and shot him in the head.
Conrad Craig, 26, was arrested earlier this week and charged with murder.
A 30-year-old woman was charged with murder on Wednesday, the same day Brayden's family held a vigil for what would have been his 16th birthday.
Police have described the shooting as "execution style" and said it happened after the gunman had entered the home and threatened Brayden's mother.
The teenager's stepfather and young step-siblings were also in the house at the time.
The woman will appear in a Sydney court on Thursday.