Australia gambling: Landmark slot-machine case begins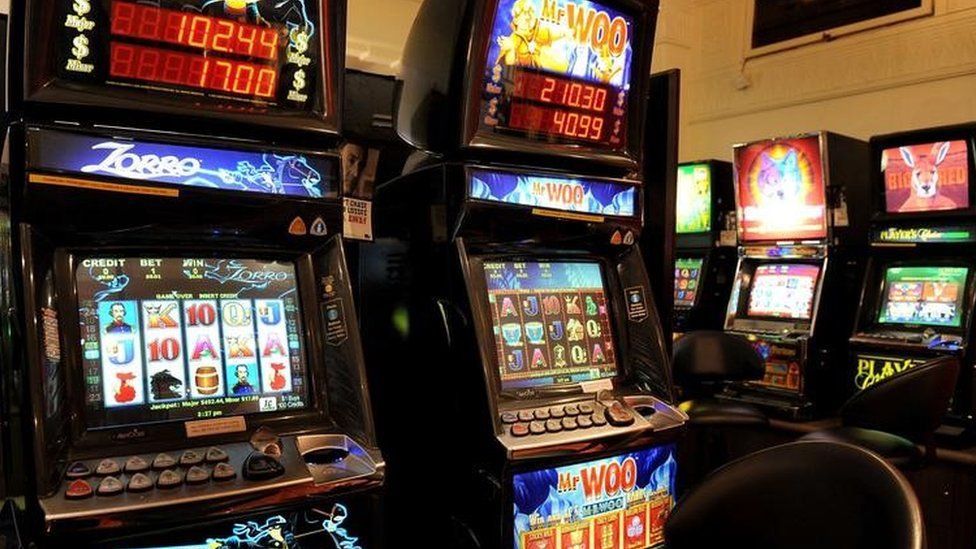 A former gambling addict in Australia has launched landmark federal cases against a leading casino chain and the manufacturers of a popular slot machine, in which she alleges she was misled over her chances of winning.
Shonica Guy argues that the design of the Dolphin Treasure poker machine gives players unrealistic expectations.
She says machines, known in Australia as "pokies", breach consumer law.
The casino chain and the manufacturer have strongly denied her allegations.
The case began in Melbourne on Tuesday.
Casino giant Crown said that it would be "vigorously defending the claim", while slot-machine maker Aristocrat has said that it "emphatically rejects any suggestion that its games are designed to encourage problem gambling, or in any way fail to comply with all relevant regulations and laws".
Betting is a national obsession in Australia which has the world's highest gambling loss per head, according to recent research by UK consultancy H2 Gambling Capital, with Australians losing an average of US$1,130 (£850) a year.
'Designed to get us hooked'
Ms Guy has said that she lost 14 years of her life by playing "pokies". She said that she was not seeking financial compensation from the court but wanted to prevent other "problem-gamblers" from falling into the same trap as her.
"For too long now, we have been told we are the only ones to blame for pokies addiction," she told reporters on Tuesday.
"I want this case to show the machines are misleading... and designed to get us hooked."
Her case revolves around the design of the Dolphin Treasure machines at Crown's flagship Melbourne casino.
The machines offer cash prizes to players able to align matching symbols across a line of revolving reels.
Ms Guy and her lawyers say the prospects of winning are over-exaggerated because while four of the reels are roughly the same size - with about 30 symbols - the fifth reel has 44 symbols which means that it is much harder for a player to win.
She also argues that it is deceptive for the machines to claim they pay out 87% of their returns to players.
Alliance for Gambling Reform spokesman Tim Costello told The Sydney Morning Herald that Ms Guy was involved in a David-versus-Goliath battle against the "pokie" industry, which has an influence in the country akin to the National Rifle Association's in the US.
But Gaming Technologies Association head Ross Ferrar said the industry is certain its products are not misleading.
"They're heavily legislated and regulated, and they comply with national standards," he said.