Australia Day: Council scraps 'grossly insensitive' celebration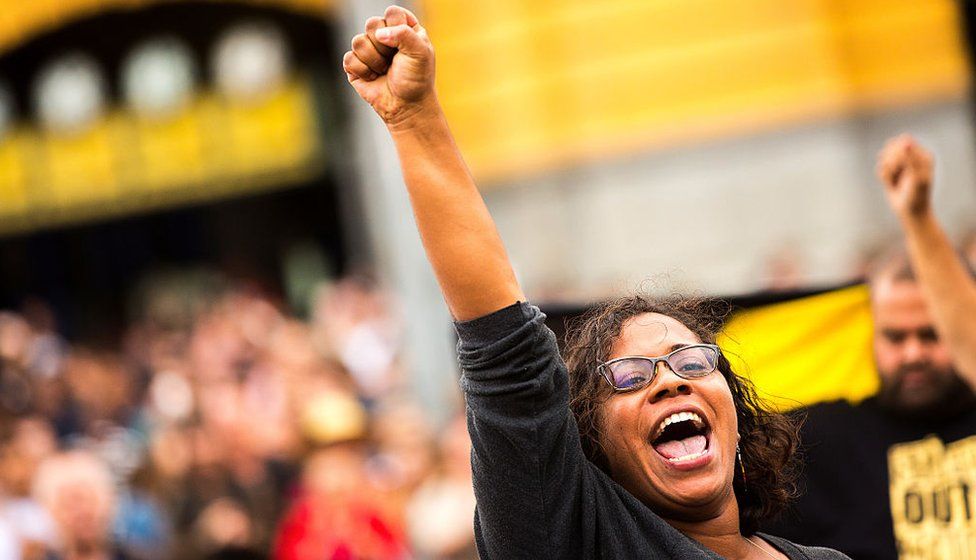 A third council in Melbourne has voted to scrap Australia Day celebrations out of respect to Aboriginal and Torres Strait Islander peoples.
Australia's national day on 26 January marks the anniversary of the arrival of Britain's First Fleet in 1788.
Moreland City councillor Sue Bolton said the commemoration was "like celebrating the Nazi Holocaust", the Australian Associated Press reported.
But others defended the day, which is backed by Australia's government.
Assistant immigration minister Alex Hawke said the government "strongly condemns comparisons of Australia Day with the Nazi Holocaust as deeply offensive to all Australians".
A majority of Moreland councillors voted to drop all references to Australia Day, although it will continue to hold citizenship ceremonies on 26 January. Ms Bolton said the date was "grossly insensitive".
It follows decisions by Melbourne's Yarra and Darebin councils to also end celebrations on what many indigenous Australians refer to as "Invasion Day".
"How dare you actually take away Australia Day. We are all Australians here... whether we be indigenous or non-indigenous," said Wurundjeri elder Ian Hunter.
Dja Dja Wurrung elder Gary Murray said: "Why would black people, Aboriginal people, celebrate a holocaust?"
Calls to shift Australia Day have grown in recent years and spurred protests, but the government has repeatedly said a majority of Australians support keeping the date.
"An attack on Australia Day is a repudiation of the values the day celebrates: freedom, a fair go, mateship and diversity," Prime Minister Malcolm Turnbull said last month.